NFT Hydroponic System
Hydroponic growing system for sale , design, production and installation.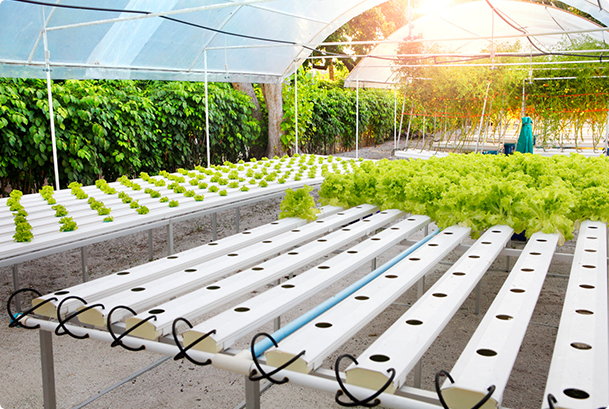 NFT is a hydroponic technique.
Nutrient Film Technique (NFT) Hydroponic system NFT is a hydroponic technique. The root system of the plant grows in a plastic tube or a fixed channel or planting Engraftment basket, and the nutrient solution is continuously circulation provide the necessary nutrients and water to the plant through the channel.
NFT hydroponic system is most commonly used for growing smaller quick growing plants like different types of lettuce, leafy greens. It is quite popular with home hydroponic growers. Along with growing lettuce, some commercial growers also grow different types of herbs and baby greens. This product has a low investment cost and can recover the cost in a short time.