Spinach is a nutritious vegetable that is rich in various nutrients such as vitamins, minerals, and fiber, and has many benefits for human health. However, traditional planting methods are limited by seasons and climate, making it difficult to ensure the yield and quality of spinach. Therefore, using spinach hydroponic cultivation technology can solve these problems.
Spinach hydroponic cultivation is an advanced planting technique that allows for the cultivation of spinach at any time and location, without being affected by seasons and climate. This planting method does not require soil, but rather immerses the roots of spinach in water and provides the necessary nutrients for the plant by adding appropriate nutrient solutions. In this environment, spinach can grow rapidly, with high yield and good quality.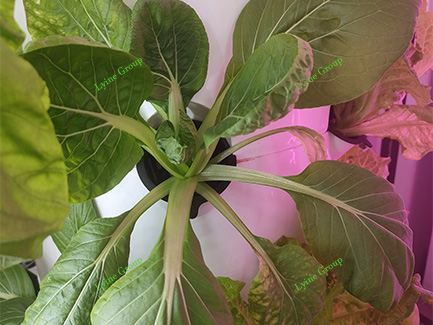 If you want to grow fresh spinach at home, hydroponic cultivation is a good choice. This article provides an introductory guide to help you understand how to hydroponic spinach cultivation at home. Through this guide, you can produce top-notch spinach throughout the year, allowing you and your family to enjoy fresh and healthy vegetables. You don't need a lot of land and experience, just simple materials and steps to carry out hydroponic planting at home. Let's learn together!
Hydroponics is a planting method that does not require soil and is suitable for use at home or in the office, making it very convenient. The following are instructions for hydroponic cultivation of spinach:
1. Preparation of hydroponic equipment: Firstly, a hydroponic equipment needs to be prepared, including a hydroponic container, water pump, oxygen pump, LED light, etc. Spinach is a typical leafy vegetable crop, and using a hydroponic tower system is the most suitable. Of course, ZIP hydroponic systems or ebb and flow tables are also suitable.
2. Prepare seeds and nutrient solution: Select high-quality spinach seeds and prepare the nutrient solution. You can prepare your own nutrient solution or purchase ready-made nutrient solutions.
3. Planting spinach: Place the spinach seedlings in the planting holes and add an appropriate amount of nutrient solution and water to the water tank. Be careful not to bury the seeds deeply in the nutrient solution, just immerse the surface in the nutrient solution. Then start the water pump and oxygen pump to maintain water flow and oxygen supply to ensure the nutrients and oxygen required for spinach growth.
4. Take care of spinach: During the planting process, it is necessary to regularly replace the nutrient solution to ensure the growth and health of spinach. At the same time, it is necessary to regularly check whether the hydroponic equipment and lights are working properly.
5. Harvesting spinach: When spinach reaches a certain height, it can be harvested. Cut off the spinach and wash it before consumption.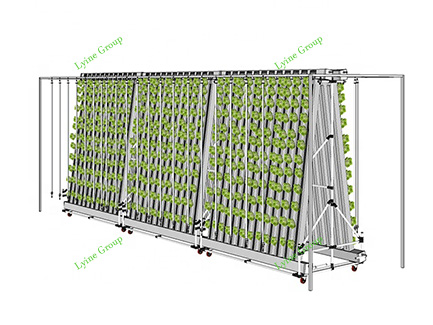 The above is the operating instructions for hydroponic cultivation of spinach. Precautions include selecting high-quality seeds and nutrient solutions, regularly changing nutrient solutions, maintaining water flow and oxygen supply, and regularly checking equipment operation. By doing so, you can grow healthy and delicious spinach at home or in the office.
Using spinach hydroponic cultivation technology, spinach can be grown indoors or outdoors anywhere without the need for large areas of land and agricultural facilities. At the same time, spinach hydroponic cultivation technology can achieve high yield and high-quality spinach production without seasonal restrictions throughout the year, and is also an environmentally friendly and healthy planting method.