Aquaponics System
Hydroponics green
planting system for sale
, design, production, and installation.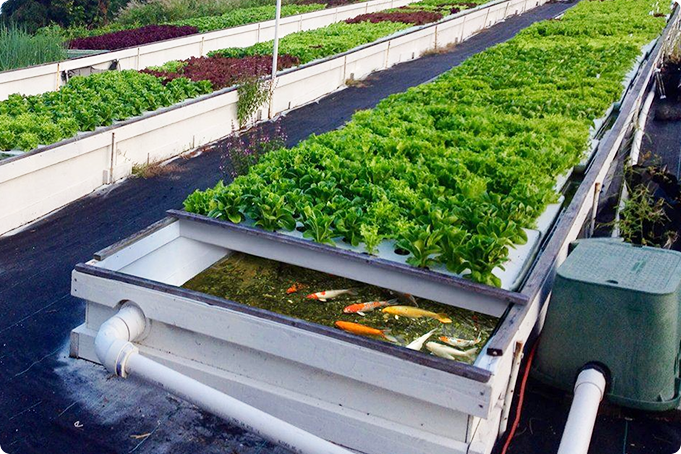 Aquaponics = aquaculture + hydroponics
Aquaponics is a new kind of compound cultivation system, this system put the Aquaculture and hydroponic cultivation two kinds of completely different farming technology, through the clever ecological design, achieve scientific collaborative symbiosis thereby realizing the fish in water without water quality concern, vegetables no fertilizer and normal growth of ecological symbiosis.
Fish waste is supplied to plants after nitrification

Shallow flow (NFT) or medium cultivation (gravel beds)

Fish: tilapia gem perch crucian carp catfish loach

Vegetables: herbs, leafy vegetables and some fruits and vegetables

Suitable for large-scale production and family gardening

Reference for water purification project - ecological floating island
Aquaponics = aquaculture + hydroponics
In traditional aquaculture with the accumulation of fish excreta,ammonia nitrogen in water increases and the toxicity gradually increases. In the fish and vegetable symbiosis system, aquaculture water is transported to the hydroponics cultivation system,where the bacteria decompose the ammonia nitrogen in the water into nitrite, which is the decomposed by nitrifying bacteria into nitrate,which can be directly absorbed and utilized by plants.
Fish and vegetable symbiosis enables animals,plants and microorganisms to achieve a harmonious ecological balance,which is a sustainable and recycling low-carbon productions mode with zero emissions and an effective way to solve the agricultural ecological crisis.