The development of organic agriculture in Austria, as we know it, has been very successful, with a long agricultural history and abundant agricultural resources. Austrians has less land, fertile land, warm climate, even and rich rainfall, and no obvious difference between dry and rainy seasons. The superior natural resources provide a huge guarantee for the development of agriculture in Austria. At present, the animal husbandry in Austria is also developing and actively introducing advanced technology.
Hydroponic fodder container is a new type of animal husbandry technology that can bring opportunities for reform and innovation to traditional animal husbandry in Austria. This technology can be used for hydroponic cultivation in containers, without the need for soil, with only water and nutrients needed to produce high-quality forage. This technology can not only improve the yield and quality of forage, but also save water and land resources, and reduce environmental pollution.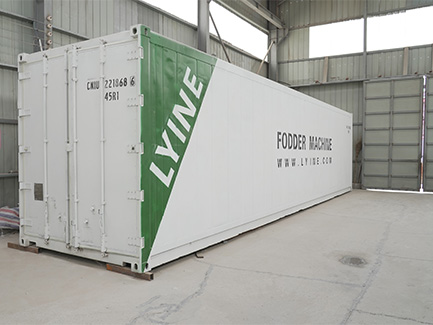 Container hydroponic fodder is an innovative agricultural technology suitable for planting fodder in urban environments. It utilizes the space inside the container and cultivates grass through hydroponic technology, without the need for soil, saving a large amount of arable land resources. This technology can plant fodder in limited spaces such as urban roofs and abandoned sites, providing fresh sources of feed for the city.
The planting process of container hydroponic fodder is relatively simple. Firstly, it is necessary to prepare a suitable container for planting, with an internal hydroponic system and lighting equipment installed. Then select a suitable fodder variety for hydroponic cultivation, place the seeds in the culture medium, and after a period of growth, the fodder can be harvested and used.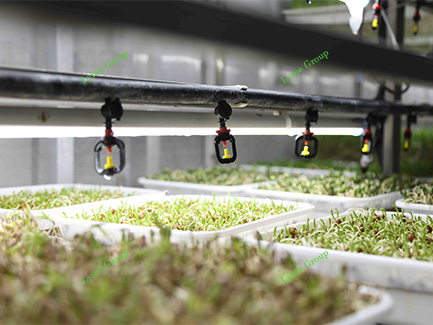 Compared to traditional soil planting, container hydroponic fodder has many advantages. Firstly, it is not limited by seasons and climate, and can be planted and harvested throughout the year. Secondly, hydroponic techniques can control nutrient supply and irrigation water volume, improving the growth rate and quality of forage. In addition, the lighting equipment inside the container can simulate sunlight exposure, ensuring the photosynthesis and nutrient absorption of fodder.
Container hydroponic fodder can be used not only in urban agriculture, but also in animal husbandry. Farms can use container hydroponic fodder to provide fresh feed, reduce feed transportation costs, and improve breeding efficiency. At the same time, this technology can also solve the problem of grassland resource shortage and provide support for the sustainable development of animal husbandry.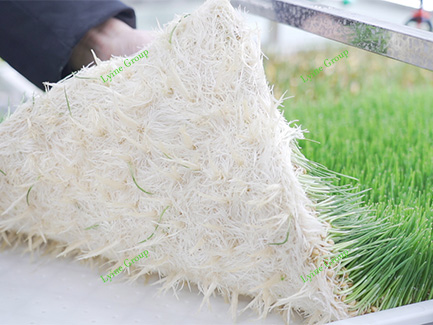 By using hydroponic fodder containers, Austria's livestock industry can produce high-quality livestock products more efficiently, while also reducing dependence on land and water resources. The promotion of this technology can drive the reform and innovation of the entire animal husbandry industry, promoting sustainable development of the industry.
In addition to being promoted domestically in Austria, hydroponic fodder containers can also become a competitive advantage for the export of Austrian livestock products. By providing high-quality, environmentally friendly, and sustainable livestock products, Austria can gain more competitiveness and recognition in the international market.