What are the most productive hydroponic vegetables to grow in Dubai? Many people may grow hydroponic lettuce, but before growing vegetables, some hydroponic systems are needed in Dubai to better develop hydroponic business. Due to climate reasons, there are many deserts in the Middle East, and conventional soil planting cannot be carried out, and hydroponics can just bring convenience to local people.
In 2021,
Lyine Group provided a hydroponic solution for a 3,000-square-meter plant factory in Dubai, including a series of after-sales services such as site design, hydroponic system, construction and planting guidance.
After the completion of the
hydroponic indoor farm
, it will produce thousands of tons of green leafy vegetables and fruits every year to supply several large supermarkets and hotels in the local area. Now this project has been put into operation.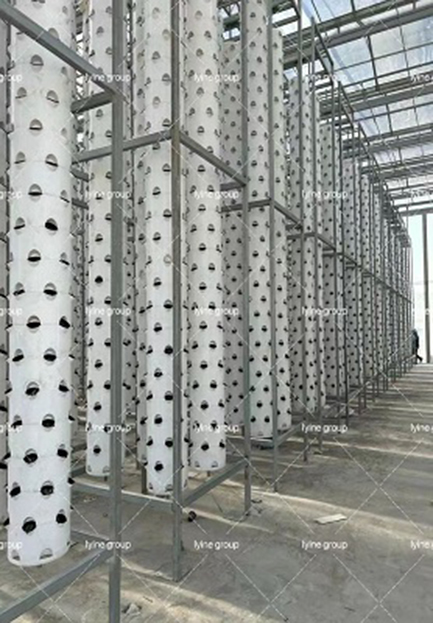 What we provide for indoor farms in Dubai is
rotating tower system
, which is about 7 meters high. The rotating hydroponic tower system can provide uniform light for living vegetables.
According to online reports,
the Dubai Indoor Farm will grow lettuce, spinach, kale, strawberries, tomatoes and melons, so we can also learn that growing these hydroponic vegetables and fruits in Dubai can be very profitable. Beyond that, you can grow cucumbers and a variety of leafy greens.
- Grow tomatoes and cucumbers
It is very common to grow tomatoes and cucumbers in Dubai, if you want to try it too, you can grow it in a
Dutch bucket
, which is a type of substrate cultivation, because the Dutch bucket uses dropper technology, so you don't have to worry about wasting water.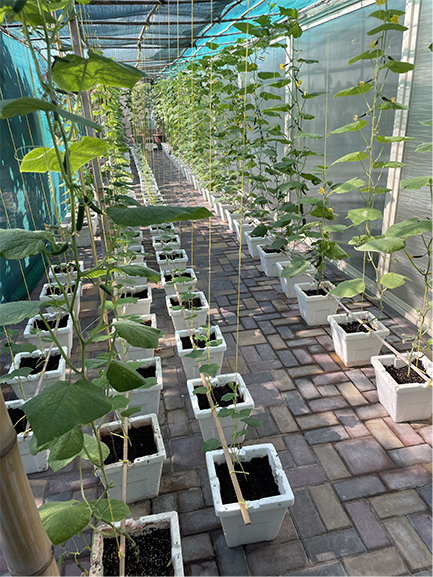 - Growing green leafy vegetables
In Dubai, you can grow a variety of green leafy vegetables such as purple leaf lettuce, bok choy, coriander and mint to name a few. To grow these hydroponic vegetables, you need to choose a suitable hydroponic system. For example, you can use the
vertical NFT system
to grow green leafy vegetables. This vertical planting method saves planting space. If you have a certain area of space or a greenhouse, it would be great to grow vegetables in it with the NFT system.
The hydroponic tower and the hydroponic zip system are more beautiful, you can use it at home, or you can customize a large hydroponic tower system for commercial planting, strawberries, fruit radishes and lettuce can be grown on the hydroponic tower system, if you want to plant herbs, it is more appropriate to use a zip system.
On October 25-26, 2022, the two-day Dubai Agricultural Exhibition Agra Middle East was held at the Dubai International Convention and Exhibition Center. We brought advanced hydroponic planting equipment, such as aeroponics, ebb and flow table, and microgreen systems , hydroponic tower system and zip system, all of which were welcomed in the exhibition. We are glad that we have been interviewed by the local media in Dubai, so we decided to go back in October this year.
On March 24th, our team went to the Middle East to guide customers' hydroponic projects. They are still in the Middle East. If you have related planting questions or greenhouse projects, you can contact us and we will give you more details about the hydroponic solutions.