Soilless cultivation is the cultivation of crops using nutrient solutions or substrates without the use of traditional soil. So what is the technique of soilless cultivation? Do you understand soilless cultivation techniques? How does soilless cultivation technology operate?
Soilless cultivation can be divided into hydroponics,Aeroponic cultivation, substrate cultivation, etc.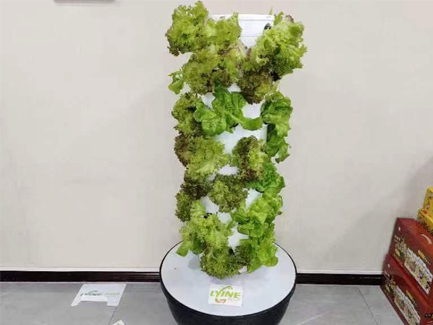 1. Hydroponics refers to the soaking of plant roots in nutrient solutions to absorb nutrients and water, which is different from traditional soil cultivation methods for vegetables.
2. Aeroponic culture, also known as aerosol culture, is a new type of cultivation method. It is a soilless cultivation technology that uses spray devices to atomize nutrient solution into small droplets and spray it directly to plant roots to provide water and nutrients for plant growth. Spray nutrient solution onto the root system every 2-3 minutes for a few seconds. Nutrient solution is recycled, but the solubility of fertilizers in the nutrient solution should be high and the spray droplets should be extremely fine.
3. When people hear about soilless cultivation, their first idea is to plant with nutrient solution, which can be said to be a stereotype. Substrate cultivation is also a type of soilless cultivation mode, which is different from nutrient solution cultivation. In addition to the differences in planting modes, there is also the issue of the supply of nutrient solution components, which uses "milk" soluble fertilizers instead of nutrient solutions. It fixes the roots of crops in an organic or inorganic substrate and provides nutrient solution to crops through drip irrigation or trickle irrigation.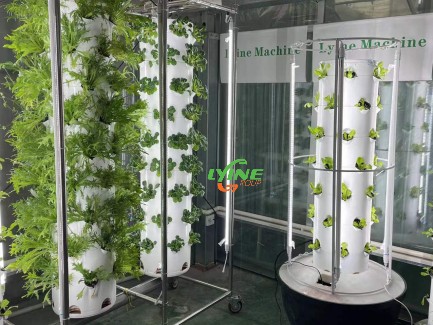 Hydroponic cultivation is the most suitable soilless cultivation method for lazy people. This planting method does not require proficiency in soilless cultivation techniques and does not require much effort to automate crop growth.
Hydroponic vegetables refer to vegetables that grow mostly in layers of nutrient solution and only provide water, nutrients, and oxygen through nutrient solution, which is different from traditional soil cultivation methods. Hydroponic vegetables have a short growth cycle and are rich in various essential nutrients for the human body. Leaf vegetables are the most common types of hydroponic cultivation, with common vegetable planting types including lettuce, ear sprouts, water spinach, and chicory. In addition to some leafy vegetables, there are also some fruit and vegetable vegetables that can be hydroponic cultivated, such as tomatoes, cucumbers, melons, etc.
Here, I would like to focus on a planting equipment: hydroponic tower planting system. This is a very common and easy to use planting equipment. This planting equipment is very suitable for home planting. For example, using a tower system to plant lettuce, it usually takes about 5 weeks for lettuce to grow from seed to plant. Additionally, if we only pick the mature outer leaves, it can grow a new lettuce head approximately every two weeks thereafter. This way we can have a continuous supply of vegetables.
Soilless cultivation has brought us great convenience, with simple cultivation and management, making it more environmentally friendly and hygienic than soil cultivation.