Strawberries have rich nutritional value and are known as the queen of fruits. Strawberries are rich in vitamin C, vitamin E, and polyphenols. It is also one of the best fruits for antioxidant and anti-premature aging. In addition, strawberries are juicy, sweet and sour, and delicious. Strawberries are very popular among people, both adults and children. Many people choose to buy some strawberry seedlings at home for planting, but it is not easy to achieve large-scale planting. Firstly, limited planting space is the biggest problem limiting planting. The emergence of hydroponic cultivation technology has broken the limitations of planting, allowing us to freely plant strawberries at home.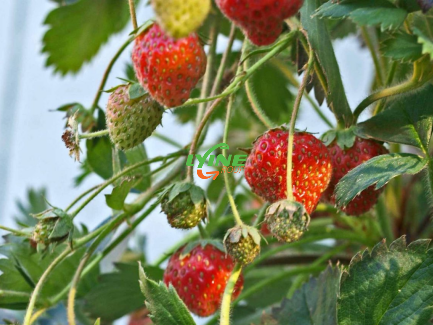 Steps for hydroponic strawberry cultivation
1. Choose a suitable hydroponic strawberry planting system: Common strawberry planting systems in soilless cultivation include strawberry trough, hydroponic tower planting system, and zip planting system, among others. The hydroponic tower planting system is the most common hydroponic planting system for hydroponic strawberries.
2. Choosing Strawberry Seedlings: For hydroponic strawberries, it is best to choose healthy, leaf rot free, pest free, and high yield strawberry varieties for breeding. Alternatively, you can directly purchase healthy strawberry seedlings.
3. Field planting: strawberry seeds can be transplanted to the tower system after being cultivated by the seedling raising system. Strawberry seedlings are fixed on the planting basket through foam, and then the planting basket is placed on the planting hole.
4. The hydroponic tower system is connected to water and electricity. Enable the tower system to operate normally after power is applied.
Precautions for hydroponic strawberry cultivation:
1. Regularly replace the water and nutrient solution in the sink, as the water and nutrient requirements for crop growth vary at different stages.
2. Strawberries like a warm growing environment, and hydroponic strawberries can grow normally on the balcony. Strawberries are light loving plants that need to maintain a certain amount of light in order to promote their growth. However, in summer, strawberry seedlings need to be properly shaded to avoid sunburn.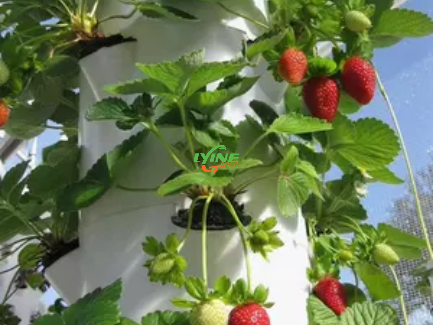 Introduced the process and precautions of hydroponic strawberry cultivation, and may have some questions. Let's answer them together!What should I pay attention to during the flowering period of strawberries?
During the flowering period of strawberries, attention should be paid to watering them more. At this time, strawberries require more water, and during the flowering period, strawberries require a longer amount of light, requiring at least 12 hours of exposure per day. It is recommended to control the temperature between 18 and 26 degrees Celsius. Generally, pay attention to these points, and the fruit produced by the plant will have a better taste and higher yield.
Ask strawberries if they are afraid of the cold
Strawberries are plants that love sunlight. The root growth temperature of strawberries is 5-30 ℃, the optimal temperature is 15-22 ℃, and the optimal temperature for stem and leaf growth is 20-30 ℃. Buds are more prone to freezing damage at -15 ℃ to 10 ℃. The temperature during flower bud differentiation must be maintained at 5-15 ℃, and during flowering and fruiting, it should be 4-40 ℃. We need to adjust different growth temperatures according to different growth cycles.