Traditional Chinese medicine has a very long history in China. It can be said that since there are written records, there have been records about traditional Chinese medicine. Up to now, traditional Chinese medicine is still the most popular traditional medical treatment in China. For the treatment of traditional Chinese medicine, traditional Chinese medicine can be said to be the right-hand man.
But at present, with the sharp reduction of various resources, the voice of environmental protection is getting higher and higher. Many herb can not only rely on wild collection, but must undergo a large number of artificial cultivation to meet the needs. At present, many varieties of herb have developed artificial cultivation.The ZIP Hydroponic System is suitable for indoor planting of herbs.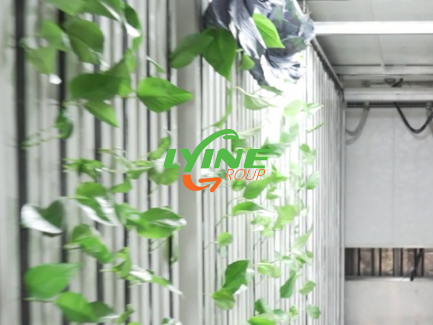 Let's learn about the zip hydroponic planting system!
This zip hydroponic system is a container machine composed of high-density planting tubes. It is a new type of agricultural equipment.The zip hydroponic system is suitable for planting some herbs and green leafy vegetables. In the zip hydroponic system container with a daily water consumption of 0.45 cubic meters, more than 5000 plants can be planted. It is equipped with a plant growth lamp and a nutrient solution control system, which can help the plants grow better and is also very convenient to manage.
The zip hydroponic planting system has high space utilization rate.
For planters, how to maximize benefits under the limited space is a problem worth thinking about.The zip hydroponic planting system can effectively help farmers solve this problem. The three-dimensional planting structure can be greatly extended in the vertical space, and the crops that can be planted in the unit area can be greatly improved. The zip hydroponic system can be divided to three main categories,including Single side zip system,double sided zip system,and zip system project.It is worth mentioning that the zip system project can carry out large-scale planting at the same time, which is a good choice for herb planting.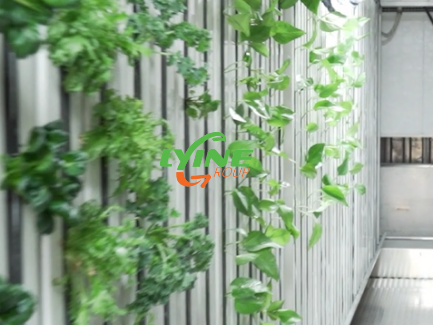 The zip hydroponic system can increase the crop yield.
But why do you say that?Three-dimensional structure can make the crops under cultivation receive uniform light, and the crops get enough light to grow more gratifying.This is why the locking system is used for factory planting. In addition, the use of nutrient solution for planting can accurately control the nutrient supply according to the different types and growth stages of vegetables.
And the use of hydroponic culture technology for planting is not susceptible to diseases similar to soil cultivation. No chemical fertilizers and pesticides are used, and there is no need to worry about the harm of residual pesticides and synthetic fertilizers in the crops, so the quality of the crops planted is higher.Only with high quality and high yield can there be high income.
There are many kinds of traditional Chinese medicine, including more than 500 commonly used ones. Due to the increase of population and demand, it is difficult for wild herb materials to meet our clinical drug demand, and artificial cultivation has become our inevitable choice.