The customer is from Australia and ordered 5 sets of hydroponic tower from our company in February 2022.
The client is mainly engaged in solar energy business in Australia. On the one hand, the customer purchased the tower for his own home use, and on the other hand, it was also for local promotion and marketing.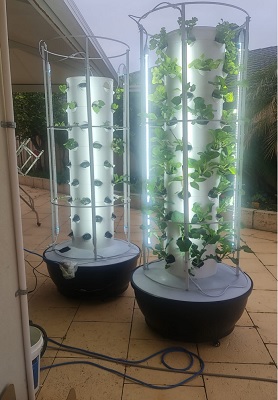 During the customer's use, a set of tower product fell over due to strong wind, resulting in damage to the uppermost parts. After receiving the problem reported by the customer to us, we actively communicated with the customer, and promptly sent the customer new accessories for free replacement. Customers are very satisfied with our response and attitude towards problems! At the same time, the customer's local promotion and marketing also received good feedback. The customer ordered a single container of goods this time.