Customers have their own stores and farm in Switzerland to grow and sell veges, and they also want to change the traditional way of planting and explore new forms of planting. The customer did market research in the early stage, and local people paid more attention to health and pollution-free. Therefore, hydroponic cultivation has become the first choice of customers.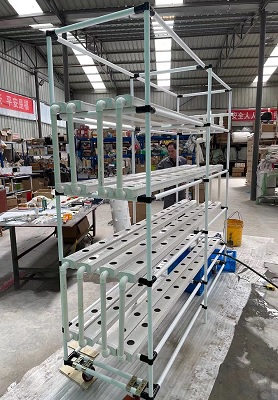 The customer wants to test samples in their existing warehouse. In order to ensure the maximum utilization of the customer's site, we recommend the tiled multi-layer NFT planting system to the customer, which can plant more seeds per unit planting area. At the same time, in order to ensure the healthy growth of vegetables and shorten the growth cycle, we also provide customers with professional plant growth LED lights.
Customers also have their own freight forwarders in China. After receiving the payment from customers, we transported the products purchased by customers to the freight forwarding warehouse within 3 days.