How do we grow hydroponically? For large-scale planting, we can use container hydroponics to grow nearly 9,000 hydroponic vegetables, which is a big attraction for us growers.
1. What is hydroponic container vertical farming?
Hydroponic container vertical farming has three important points - "hydroponics", "container" and "vertical farming", these three words represent its three characteristics, that is, hydroponic cultivation, container form and vertical growth.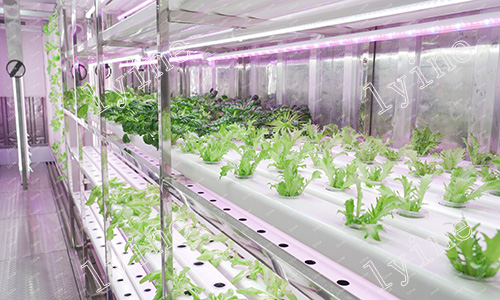 2. The advantages of hydroponic container vertical farming
- Harvest fresh and nutritious vegetables. Using container hydroponic cultivation, we can eat fresh vegetables without various fertilizers and pesticides. The vegetables grown in this way are green and healthy, and are also loved by many people.
- Controlled environment unaffected by weather. By growing vegetables in containers, we can control the environment in which the vegetables grow. There is no need to worry about extreme weather such as drought and cold, as well as various climates, and vegetables can grow normally. Our LED lights use the latest technology to ensure that the vegetables receive adequate light. In addition, the control of temperature and humidity inside can ensure the growth and harvest of vegetables throughout the year.
-Grow more vegetables. The use of hydroponic containers for vertical planting can maximize the use of space, and more plants can be grown in the container. The number of vegetables that can be planted in each type of container is different. For example, the NFT system container can grow 3000-5000 vegetables; the zipper system container can grow 5000-9000 plants.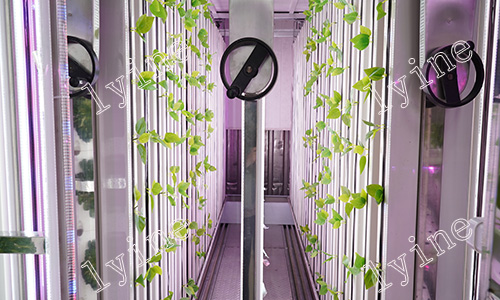 -Automated and intelligent management. Conditions such as nutrient solution, water, light, temperature and humidity can be controlled automatically. Using a mobile phone, remote monitoring can be achieved, which makes our hydroponic farm more convenient to manage.
In addition to that, our hydroponic container system can be customized according to your requirements to meet your hydroponic vertical growing needs. We can be trusted to start your hydroponic farming.