Throughout the development of agriculture in various countries around the world, high-tech agriculture has become the main force in agricultural development. The United States is renowned globally for its scientific agriculture, continuously developing and enhancing innovative technologies, and continuously promoting the development of modern agriculture. Israel has developed irrigation technology and become a major agricultural power in Central Asia. The key points of agricultural development in Israel are as follows: strict control of available water resources, introduction of agrochemical technology, improvement of crop technology, use of high-tech to improve crop growth efficiency, supplemented by cutting-edge technology, to make the entire set of measures operate perfectly.
When it comes to Israel, the Netherlands must also be mentioned. Currently, the Netherlands is the world's second largest food exporter after the United States. Like Israel, the Netherlands has been committed to developing precision agriculture for many years, introducing high-tech processing of various large unmanned machinery from water resources, soil composition, climate risks, to crop types, and accurately implementing the most scientific instructions, making the entire crop production cycle highly standardized. Automation, digitization, three-dimensional agriculture, greenhouse agriculture, smart agriculture High tech agriculture is moving from unfamiliarity to maturity, and now agriculture has stepped into the process of modernization, rapidly developing towards technology agriculture.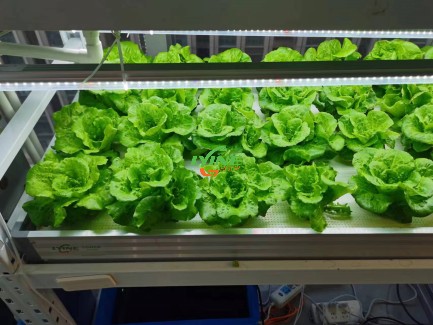 The most noteworthy high-tech agricultural technology is soilless cultivation technology. Soilless cultivation technology can be said to break through traditional agriculture and lead agricultural technology to a new development mode. In our impression, soilless cultivation is often associated with hydroponic cultivation. In fact, there are many planting methods involved in soilless cultivation, not only hydroponic cultivation, but also soilless cultivation such as aerosol cultivation and substrate cultivation.
EBB And Flow Table is a typical hydroponic culture that works by submerging the growth bed with nutrient solution from the reservoir below. The submersible pump in the reservoir is equipped with a timer. When the timer starts, the pump fills the growth bed with water and nutrients. When the timer stops, gravity will slowly discharge the water from the planting bed and flush it back into the reservoir. The seedbed system is equipped with overflow pipes to ensure that water does not exceed a certain level and damage the stems and fruits of the plant.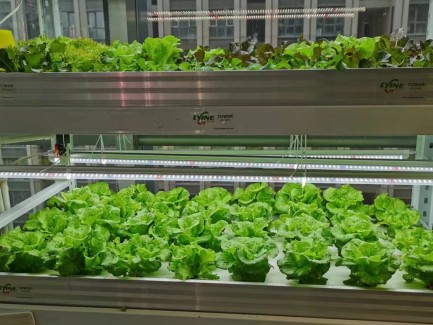 Advantages of EBB And Flow Table
1. Reduce the occurrence of pests and diseases
EBB And Flow Table uses water and nutrient solution for planting to reduce crop diseases and pests caused by soil continuous cropping problems. The vegetables produced in this way not only have no pesticide residues, but also have a very good taste and quality.
2.Water saving and fertilizer saving
The water and nutrient solution in the EBB And Flow Table are reused multiple times, save water, and can achieve a 90% utilization rate in a completely closed system circulation; This can save a lot of water and fertilizer, and reduce production costs.
3. Improving production efficiency
EBB And Flow Table is an automated operation that can be controlled through intelligent devices. One person can complete the irrigation operation of 0.2-0.5ha hole seedlings within 20-30min, saving a lot of labor and improving labor production efficiency.