Dubai is a city that thrives on oil, and in the impression of many people, this city is synonymous with wealth. No country or region has as much wealth as Dubai, a city that seems to be filled with gold everywhere, with a lot of wealth.
The richest aspect of Dubai's people lies in its agricultural development. Many people may not know that Dubai, a city surrounded by the desert, still has the industry of agriculture. Not only in Dubai, but also in many cities throughout the United Arab Emirates. Can you still farm in a desert environment? This seemingly incredible thing has really happened in Dubai.
Currently, Dubai has the world's largest vertical farm, which utilizes soilless cultivation and advanced planting techniques to produce over 1 million kilograms of green leafy vegetables annually. Meanwhile, Dubai's hydroponic greenhouses and plant factories are also very popular. Many people also buy their own hydroponic equipment to grow vegetables at home to meet their dining table needs.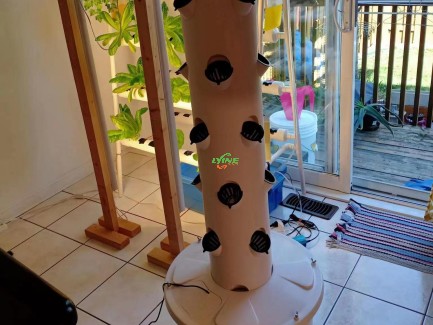 When it comes to hydroponic planting at home, many people may not know how to choose planting equipment, and face the dazzling array of hydroponic equipment, such as tower systems, NFT systems, and ZIP systems, which are very suitable for home planting. Home hydroponic planting is usually placed on balconies or rooftops. How should we choose the most suitable planting system? Let's take a look together!
The hydroponic tower system uses a pipeline system with pumps to transport water to the top layer, and we can use gravity to guide the water flow to the "reservoir". A single pipe can be used to transport water to the top layer, or multiple channels can be used to transport water to different layers to optimize the delivery of water and nutrients. Plants are usually placed in planting holes to allow water to flow through the roots. The hydroponic tower system is suitable for planting various types of vegetables, with a relatively small footprint and simple and worry free planting.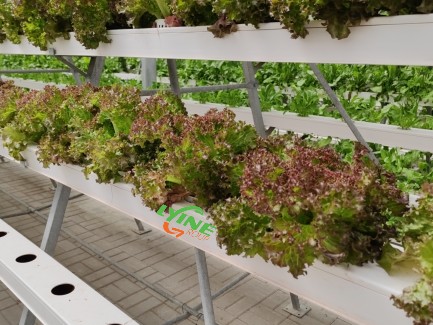 The NFT system is designed and constructed as a simple and low-cost hydroponic planting method. The nutrient solution of the NFT hydroponic system flows to the head end of each cultivation pipeline through the supply pipeline, with a certain slope. The nutrient solution forms a thin film of nutrient solution at the bottom of the pipeline, slowly flowing through each plant and infiltrating its roots. Finally, it flows from the return pipeline at the end to the nutrient solution pool, preparing for the next cycle of irrigation. The NFT system nutrient solution can be recycled. During irrigation, vegetables will absorb an appropriate amount of water, and the rest will return to the nutrient solution pool for the next cycle of irrigation, without causing water waste.
The hydroponic tower system and NFT system each have their own advantages, and both are very suitable for home planting. Planters can refer to their own needs when making choices.