When it comes to Israel, many people's first impression is of frequent wars. In fact, Israel has a long history and rich cultural heritage, such as ancient Judaism and Christianity, as well as Islam. Israel's geographical location is very unique compared to other Middle Eastern countries, as it is located along the Mediterranean coast and borders Lebanon, Syria, Jordan, and Egypt. The climate in Israel is relatively warm throughout the year, belonging to a typical Mediterranean style climate, with cold and rainy winters and hot and dry summers. The highest temperature in summer can reach 40 ℃, while the lowest temperature in winter is about 0 ℃.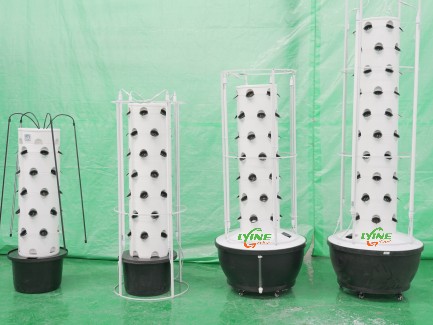 Hydroponics originated in Israel and is currently widely used in many developed countries, enabling the successful industrialization of vegetables, fruits, and vegetables. Israel is a country with drought and water scarcity, but various vegetables and fruits, such as tomatoes, cucumbers, kale, carrots, etc., have been grown using hydroponic techniques in arid and water deficient environments, not only meeting domestic demand but also exporting to other countries. At the same time, the world's largest hydroponic tomato base has been established using hydroponic technology, with an annual production area of 40000 tons. Israel is the first country in the world to successfully solve the problem of land desertification, creating a miracle where desert cultivation can also be achieved.
Hydroponics technology is a planting technique that achieves crop growth in nutrient solutions without the need for soil. Compared to ordinary soil planting, using hydroponic cultivation technology can not only effectively avoid heavy metal pollution and soil continuous cropping problems, but also significantly improve crop yield and quality.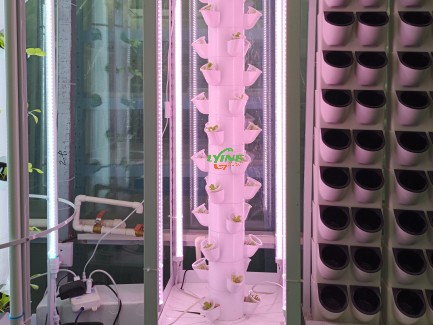 Hydroponic tower planting equipment is one of the devices that can efficiently utilize vertical space. This planting method is widely used. A single hydroponic tower can be used for small-scale planting in households, and multiple hydroponic tower combinations can be used for industrial planting in greenhouse projects or container farms. The hydroponic culture tower system is a vertical planting equipment with a tower shape, and its advantages are mainly reflected in saving space. Additionally, hydroponic vegetables also have many advantages that many soil grown vegetables do not have: no pesticide residues, safer, better taste and quality, and so on.
There are many types of hydroponic culture tower systems that meet the needs of different populations, and the pineapple tower growing system is a new type of hydroponic culture tower. The biggest feature of this system is the particularly large number of planting holes. A maximum of 80 plants can be planted on a single tower system, Just like using a pineapple tower growing system indoors in an ordinary family, it is easy to provide vegetables for the entire family.
With the deterioration of the climate and environment and the reduction of arable land resources, hydroponic technology will play a very important role in the future. In addition, it will also be applied to more new fields, and container farms are a typical example of transporting farms to cities.