A "cloud kitchen" project in Singapore builds a hydroponic plant factory indoors, using three-dimensional planting. The 1,500-square-meter space is mainly planted with green leafy vegetables. It is conceivable that the output of vegetables will be very high after completion.
In this plant factory project, the presence of grow lights is necessary because it is grown indoors. Singapore's design uses a rotating column that requires two light sticks. Compared with the water mist column that requires four light sticks, it is more appropriate to choose a rotating column according to the actual situation.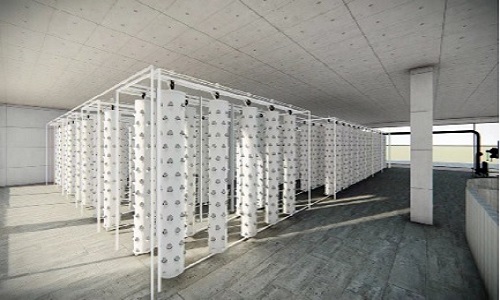 Growing vegetables in a plant factory will have a shorter growth cycle. For example, lettuce usually takes seven to eighty days for traditional planting, and about 25 days for plant factories to harvest. In the same space, three-dimensional planting plant factories can be planted layer by layer, increasing the number and area of plants. , the output is correspondingly higher.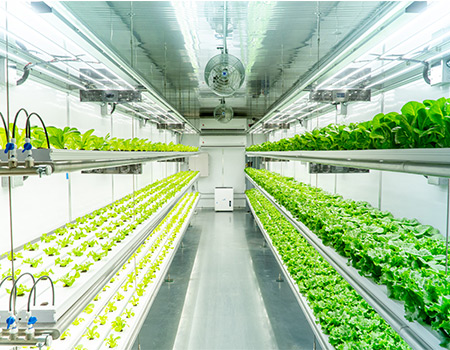 In addition, the intelligent plant factory can also realize automatic control and unmanned management. The intelligent plant factory can actually complete the irrigation and fertilization of plants through the automatic control system. In the process of plant growth, it does not require a lot of manpower, and the staff only needs to use the system to realize the management of plant growth.
Of course, the construction of such a plant factory requires hydroponic equipment. In addition to the column system mentioned above, equipment such as seedling raising system, NFT hydroponics system, substrate cultivation, deep liquid flow, and aerosol culture can be used. The selection of these equipment depends on the construction requirements and actual conditions of the plant factory.
Singapore customers are very satisfied with the plant factory solution designed by our Lyine team. If you want to build a plant factory, you can contact us for consultation.