Recently, our Australian customer sent us a feedback picture of the hydroponic tower. We saw that the vegetables he planted grew well on the tower. We were happy for him, and told him that we would solve any problems in time and expect him to grow better and better.
There are three types of hydroponics towers: aeroponic tower, rotating tower and hanging tower. Indoor planting and large-scale projects can be used. We will solve any problems in a timely manner.
Our tower planting system looks very beautiful. It is basically plugged in and can be used with water. There are many small holes on the hydroponic tower. Put small vegetables in the holes and wait for them to grow slowly.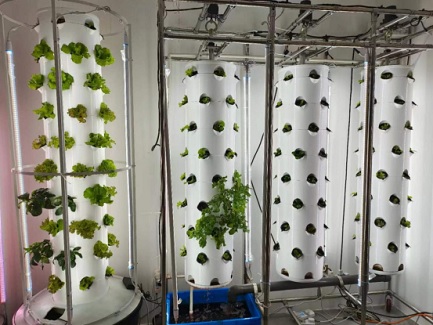 The tower system is equipped with water tank and plant growth lamp, which is not complex to install and convenient to use, even novices can learn. There are many varieties that can be grown by the hydroponic tower system. All leafy vegetables, tomatoes, strawberries, etc. can be grown, especially vegetables, which can grow in about a month.
The number of planting holes in the hydroponic tower is 42/60/90, and the number of planting layers can be customized. Large and small ones can be designed for you. At the same time, the single layer has 6 planting holes, which is more than other tower products.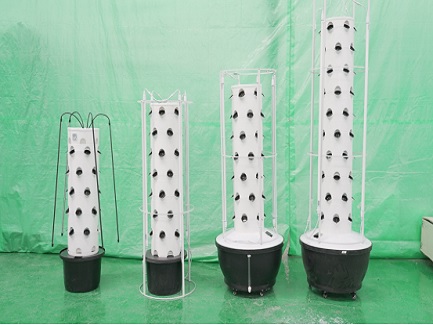 The advantages of our hydroponic tower are enough for you to trust:
1. The capacity of the bucket is 100L, which can meet the water demand of the whole growth cycle of plants. There are wheels at the bottom of the bucket that can move freely.
2. Each floor is an integral structure, which is easy to install and does not leak. The number of planting layers can be customized as required.
3. The single layer has 6 planting holes, which is more than other tower products.
4. The internal water flow is even and sufficient to ensure the balanced nutrition of plant roots and make the crops grow more evenly.
5. The water tank is equipped with water level line and observation hole, which can monitor the water level at any time.
If you want to know more advantages and details, you can communicate with us. Our hydroponics tower can be said to be very popular. Many friends from all over the world have given us feedback. We are also constantly innovating and upgrading our hydroponics tower, hoping to bring you better hydroponics planting effect.