If you want to plant by hydroponics at home, you only need to choose a hydroponic planting system, and the planting method will be used naturally.
The hydroponic tower system can be used to grow hydroponic vegetables indoors. It is a beautiful tower shape.
There are aeroponic tower system, rotating tower and hanging tower. The aeroponic tower system provides nutrients for plants by atomizing water, while the rotating tower will rotate to provide even light for plant growth, and the hanging tower is suspended. These tower systems are also "spectacular" for large-scale planting in addition to household use.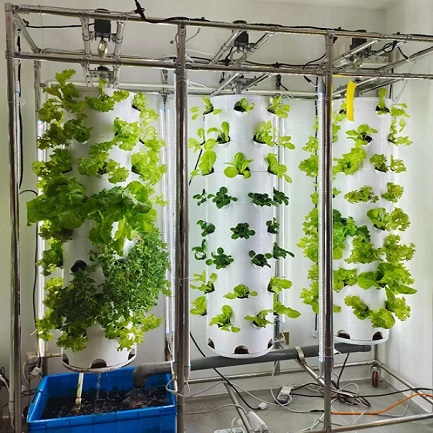 In addition to tower system, NFT hydroponics system can also be used. There are two types of NFT hydroponics systems: horizontal and vertical. The vertical type is more suitable for family planting, such as growing vegetables on the balcony. The vertical NFT system can be placed on the balcony or in an indoor area. The number of layers and size can be customized. By planting layer by layer, the planting space can be increased, and the single yield can be effectively increased by 30% - 50%. It is a planting method that many people like to choose.
The NFT hydroponics system can grow lettuce, cucumber, kale and cabbage, and basically all kinds of green leafy vegetables can be grown. NFT hydroponics system is suitable for planting fast growing crops, such as various lettuce, which is very popular in family planting.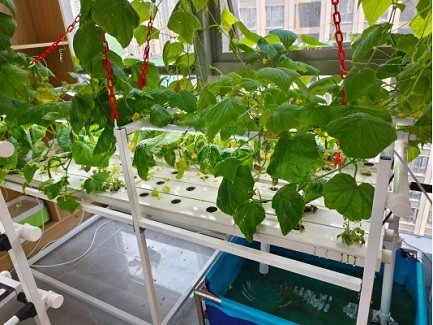 The other, which is not commonly used, is called zip system. The zipper system occupies a small space, and can plant lettuce, strawberries, flowers and other plants. There are also single side zip system and double sided zip system. The water circulation design can save more than 90% water than other planting methods. It is a hydroponics equipment often used in plant factories.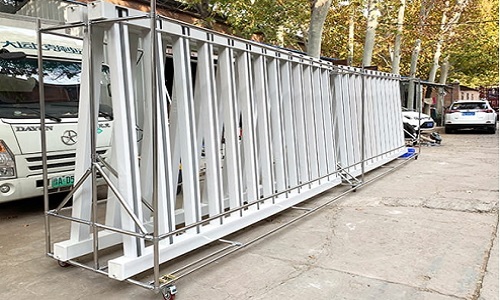 These hydroponics systems can be used at home, and their common advantages are small space occupation, fast vegetable growth and convenient management. With them, we can eat fresh green vegetables and experience the happiness of hydroponics.