Lettuce is a vegetable that we often eat, whether it is barbecue or cooking. It is very popular in indoor gardening and large-scale planting. Lettuce can grow faster by hydroponics. How to plant lettuce by hydroponics tower system.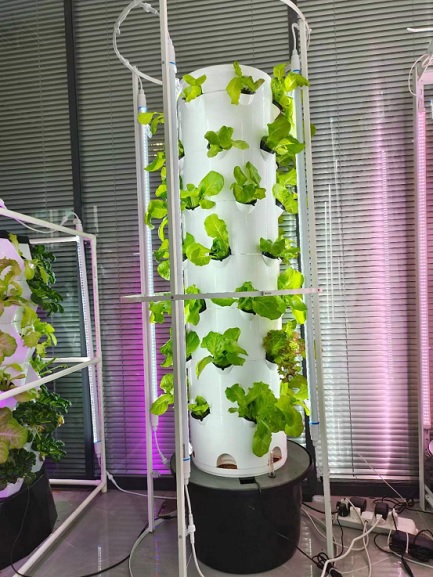 Lettuce can grow quickly by using the tower system. It usually takes about 5 weeks from seed to lettuce to be planted in a tower system. Let's take a look at the process of growing lettuce in hydroponic towers.
1. Nursery. You can put the seed in the seedling tray to grow, so that the seed will slowly grow out of the seedlings.
2. Migration. Lettuce can be transplanted into the hydroponic tower system after growing seedlings. Because the growth process requires light, the tower system is equipped with plant growth lights, which can provide sufficient light for lettuce growth.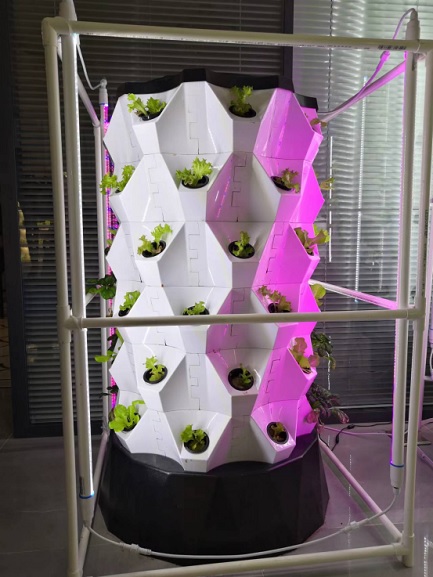 3. Nutrient solution. If you mix nutrient solution in water, lettuce will grow better.
4. Harvest. In the fifth week, we can harvest some mature lettuce. During the picking process, smaller leaves can be left to let them continue to grow. When they are mature, they can harvest all of them.
Lettuce planted in hydroponic tower system usually has long and clean roots, larger leaves and better taste.
Have you started hydroponics? Our hydroponic tower system can meet your customized needs, allowing you to harvest satisfactory vegetables.