Cucumbers are a must-have vegetable for us all the time. It can be eaten raw or cooked, and is loved by many people. However, the cucumbers we often eat are bought from supermarkets. If you grow them yourself, you can save money and enjoy the joy of growing. Especially when grown at home, hydroponic systems grow faster.
In the hydroponic growing process, we can choose a hydroponic system. Usually, if we grow at home, it is more suitable to choose a vertical NFT system. The NFT hydroponic system has horizontal and vertical types. If we are planting at home, we can choose the vertical NFT system for planting, which saves more space. If planting in a large area, the horizontal type is more suitable.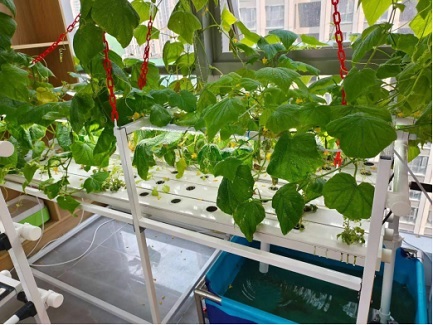 Now we start the vertical growing process of cucumbers.
-Nursing seedlings
Before it grows into a cucumber, it is first a seed. The first thing we have to do is to put the seeds on the seedling tray for seedling, and after the seedlings are cultivated, they can be transplanted. Our seedling trays are economical and very durable, and we use them regularly for seedlings.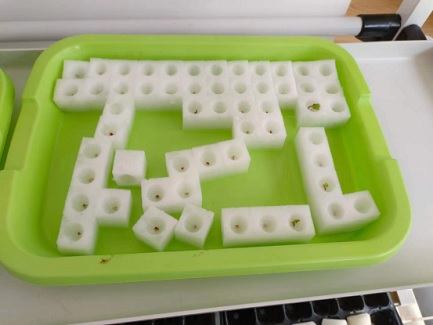 -Transplant
Transplant the cucumber seedlings to the vertical NFT hydroponic system, thus starting the cucumber growth. From seeds to the growth of cucumbers, it takes about forty or fifty days on the NFT system. During this period, we also need to pay attention to the growth of cucumbers.
- Pay attention to lighting
Like many fruits and vegetables, cucumbers like light. When grown indoors at home, the light may be insufficient, but our NFT system, equipped with grow lights, can help the cucumbers receive sufficient light to ensure the flowering and subsequent fruiting of the cucumbers.
-Focus on nutrition
During the growth of cucumbers, we need to be equipped with nutrient solution to help cucumbers grow more healthily. The nutrient solution is specially made by us and is very good for cucumbers.
- Trim dead leaves
We can prune dead leaves, which allows more light to reach those growing leaves, thus providing more growing conditions for those good cucumbers.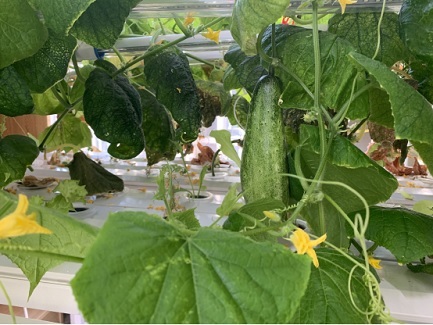 -Reward
Our NFT system grows cucumbers, which are usually ready for harvest in about two months. The variety we grow is fruit cucumber, which tastes crisp and sweet.