It is very convenient to grow vegetables, melons and fruits at home, whether you eat them or sell them, so how to plant them indoors at home will be better.
1. What is hydroponic vertical planting?
Hydroponic vertical planting does not need soil, and vertical stacking method is adopted when planting. It mainly includes two core points: "hydroponics" and "vertical planting".
2. System capable of vertical planting by hydroponics
-Tower system
Our tower system includes rotating tower, suspension tower and aeroponic tower. Their size and planting layers can be customized. They are made of food grade PVC. Each layer is a whole, easy to install, and can be used with electricity and water. They are beautiful and elegant, and are very suitable for home planting.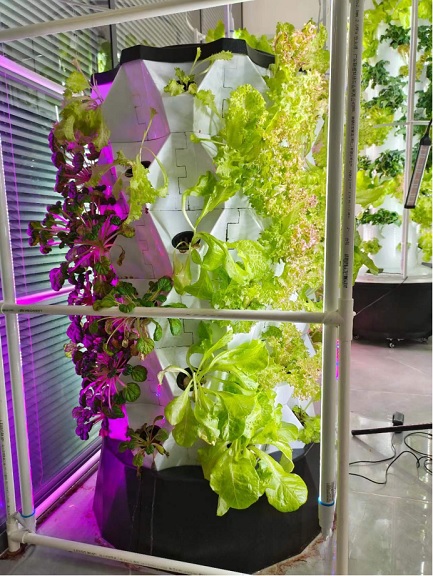 -NFT hydroponics system
NFT is a kind of hydroponics technology. The roots of plants grow in a plastic tank or a fixed channel, through which nutrient solution circulates continuously, so as to provide necessary nutrients and water for plants. We have tiled and three-dimensional types, especially three-dimensional NFT systems, which can efficiently use vertical space, effectively reduce equipment erection costs and personnel management costs, and increase single output by about 30% - 50%.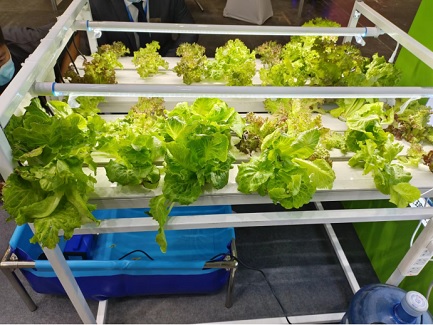 -Zip hydroponic system
The zipper system occupies small space and has high space utilization rate. The movable wheels at the bottom make it light, flexible and easy to place. The automatic waterway kit is simple to assemble, easy to clean and has a long service life.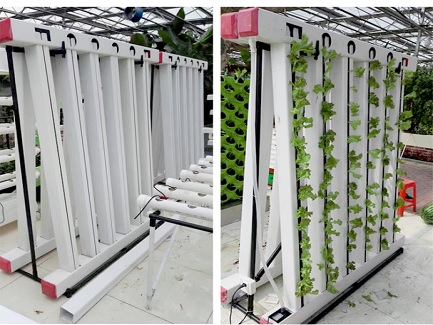 3. Varieties that can be planted
Lettuce, cucumber, tomato, pepper, strawberry and other green leafy vegetables, fruits and flowers
4. How to install hydroponics system
Our hydroponics system is very easy to install and set up. We will provide you with installation guidance to ensure your smooth planting and use.