Christmas is coming soon, what gift do you give your loved ones? Our customer from the Czech Republic gave his child a container for growing vegetables, and his child was very happy after receiving it. If you feel that the vegetable growing container farm is too big, you can find a smaller gift - hydroponic tower system, we believe this is the most innovative Christmas gift.
New hydroponic tower system
Our hydroponic tower system is newly developed. Its appearance is white. There are 4 planting holes in each layer. There are 6 layers in total, that is, 24 planting holes. It is very suitable for home use. In addition, this hydroponic tower system comes with 4 grow lights. It is better to let the plants get enough light indoors.
Besides, this tower system is very cost-effective and very suitable for distribution, you can get a cheaper and higher quality tower system than the market.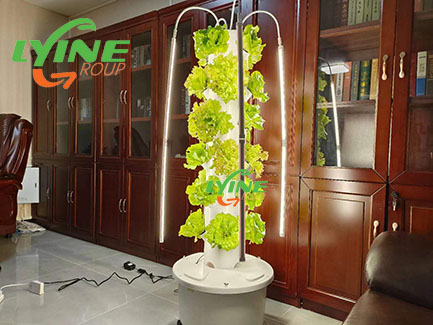 You don't have to worry about it being troublesome to use, because our hydroponic tower system can work as long as it is plugged in, the light stick and the water circulation system will run, and it can be easily used by children and the elderly.
If you still want the tower system to be higher or lower, we can also customize according to the size you want, which can fully meet your requirements.
Planting type
You can use a tower system to grow all kinds of green leafy vegetables, such as purple leaf lettuce, Italian lettuce and celery, as well as plants such as strawberries, almost anything can be grown if you dare, but tubers are more troublesome to grow, we usually do not use towers systematic planting of tubers.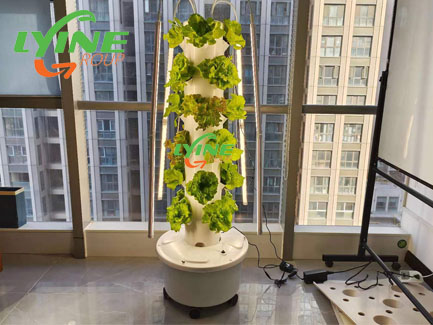 Harvest time
Vegetables are grown in a hydroponic tower system, and they can usually be harvested in about 30 days.
As a present
Generally, give the tower system as a gift to relatives or friends, and they will be very happy. For children, they can experience the joy of hydroponic planting and learn knowledge that cannot be learned in classrooms. For friends, this gift is more practical. In addition to being beautiful, it can also be used to grow vegetables, and it is also durable. If you get it as a Christmas present this year, we're sure the recipient will be delighted.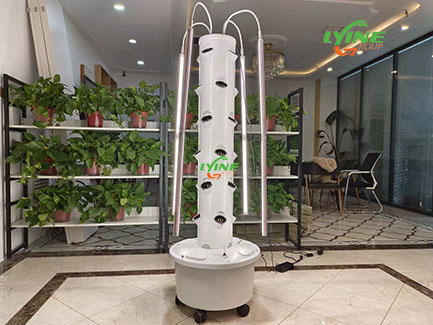 In addition to this new tower system, we also have aeroponic tower system, rotating tower system and hanging tower system, as well as a pineapple tower system, you can choose one you like, plant it in hydroponics at home, or give it as a gift , is a good choice.