The weather is getting colder, and many livestock keepers have started to store fodder. For places with abundant fodder, there is no need to worry about the shortage of fodder, and even it can be exported. However, in some areas, there is a shortage of fodder, so they can only purchase fodder. How do you not worry about the shortage of fodder? Let's look at the cultivation of hydroponic fodder.
Hydroponic fodder solves the instability of livestock feed, that is, no matter what the weather or season is, fresh and green fodder can be produced every day. The fodder can be harvested and fed to cattle and sheep in 7 days. The production is stable and the yield is high. It can be sold while feeding your own livestock.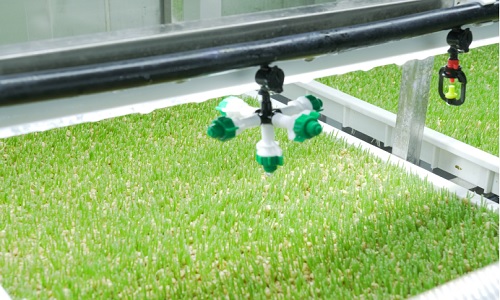 The herbage plant factory is different from the farmland production. It is a way of hydroponics, and is produced in an intensive and three-dimensional container plant factory; Make use of the plant factory's advantages of precise control of humidity, brightness and temperature to conduct stable and efficient production; In particular, the container planting can be customized in size, and the box has good thermal insulation.
Combined with the scientific design of the internal three-dimensional frame and cultivation facilities, it can create an efficient multi-layer planting grass space. Advanced technology can be used for intelligent control to achieve the accurate control of temperature, gas and hot water, which can realize the rapid production of grass.
The most convenient point is that the entire production workshop can be managed by one mobile phone, so that the feed can grow in a sterile condition. Only one mobile phone is needed, which fully reflects the power of science and technology.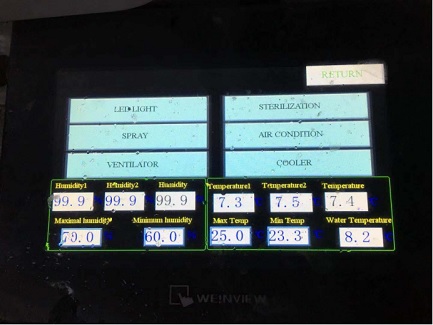 Our grass growth will adopt a fully automatic environmental control system, which will automatically control and adjust the planting temperature and humidity in real time, automatically spray water and automatically manually fill light, and use an advanced seed treatment catalytic system, so that the "hydroponic grass" will always be in the best growth environment.
The fodder container with a daily output of 50-1500 kg is worth having, and the hydroponic fodder system is worth trying.