The 2022 Qatar World Cup is amazing, and it also allows the participants to eat Qatari vegetables. So how does Qatar grow vegetables? This is inseparable from hydroponics technology.
Climate
Qatar suffers from high temperatures and little rainfall throughout the year, and severe shortage of water resources. Therefore, the conditions for the development of agriculture and animal husbandry are poor, and the output is low. As a result, Qatar cannot be self-sufficient in agricultural and animal husbandry products, and agricultural land is extremely scarce. Vegetables mainly rely on imports, so Qatar has been looking for better ways to grow vegetables locally in recent years.
Plant factory
During the World Cup in Qatar, the plant factory integration technology developed by the Institute of Urban Agriculture of the Chinese Academy of Agricultural Sciences realized "growing vegetables in the desert" in Qatar, which played a great role in the cultivation of vegetables in Qatar. So what is such a high-tech
plant factory
?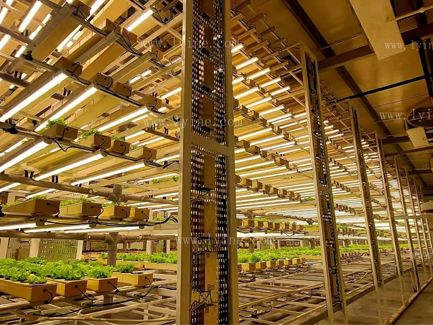 The most prominent point of the plant factory is that it can not be affected by the external natural environment. It adopts vertical planting, and the conditions such as temperature, humidity and light can be adjusted and controlled.
Compared with traditional planting, the plant factory can realize multi-layer vertical planting of 6-10 layers, which can greatly increase the planting rate per unit area and improve land utilization.
- Vegetables grow faster. Plant vegetables in a plant factory, and the vegetables will grow faster. Take lettuce as an example. In traditional planting, it takes more than 60 days from seed germination to harvest, but if hydroponics technology is used, it can be harvested in about 30 days, and the growth cycle is nearly doubled.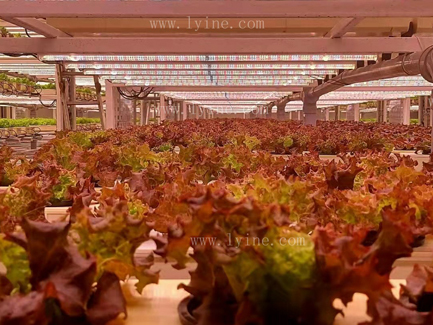 - Save water. Indoor agriculture uses a hydroponic irrigation system to provide precisely formulated aqueous solutions directly to plant roots, which can use more than 90% less water than traditional agricultural systems.
At present, the role of plant factories has attracted much attention in Qatar, and its application prospects are also very broad.
Hydroponic system
Plant factories and greenhouses can be used for large-scale vegetable cultivation, and a single hydroponic system can be used for small-scale cultivation, such as home cultivation, experimental research, and hydroponic classrooms.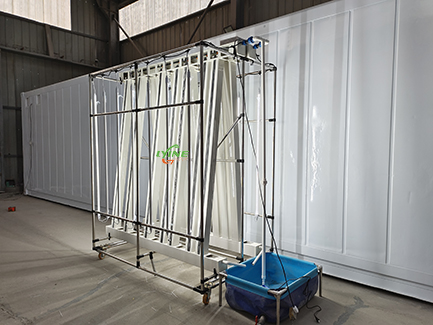 If you want to grow seedlings, you can use the
microgreen system
, which can be used for sprout vegetable planting and fodder planting.
For indoor cultivation, you can use hydroponic tower system, NFT system and
zip system
, etc. These types of hydroponic equipment are very beautiful and practical. Growing vegetables at home can meet the daily vegetable supply. If placed in a restaurant, it will attract customers and also serve you vegetables.
At the Dubai Agriculture Exhibition last year, many friends from Qatar came to our booth to communicate with us about hydroponic planting. Some customers bought our hydroponic equipment on the spot and looked forward to our participation in the exhibition this year. Of course, we will still go to the Dubai Agriculture Show in October this year.
By the way, our team is now in Dubai to guide the construction and planting of customers' projects. If you are interested in our hydroponic system, you can communicate with our team.