With the continuous acceleration of urbanization, land resources are becoming increasingly scarce, and how to achieve high-yield agriculture in limited space has become an urgent problem. Traditional land cultivation methods are no longer able to meet the growing demand for food in contemporary society. Therefore, a multi-layer pipeline hydroponic system has emerged, adopting a vertical planting mode. By optimizing environmental conditions and providing nutrient supply, crop yield can be significantly improved.
What is a multi-layer pipeline NFT hydroponic system?
The multi-layer pipeline NFT hydroponic system is a soilless cultivation technique that allows crops to grow in hydroponic manner through a vertically arranged pipeline system and nutrient supply. There are several planting slots on each layer of pipeline, and the roots of crops are suspended in water to obtain the required water and nutrients through nutrient solution supply.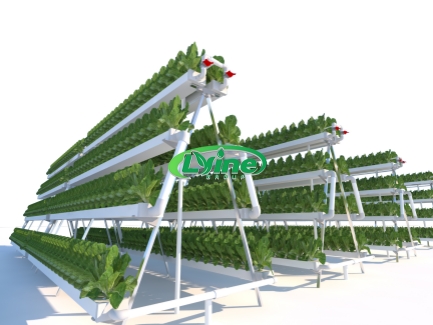 What are the advantages of vertical planting mode?
Increase crop yield
The multi-layer pipeline NFT hydroponic system adopts a vertical layout, which can fully utilize vertical space and greatly increase the planting area per unit area. Compared to traditional horizontal planting methods, this model can increase the planting density of crops, thereby increasing yield.
Space saving
Due to the characteristics of vertical planting mode, multi-layer pipeline NFT hydroponic system is suitable for urban agriculture and indoor planting. It can achieve large-scale planting in limited space, without being limited by land, and saves arable land resources to the greatest extent.
Efficient use of water and nutrients
Through a multi-layer pipeline NFT hydroponic system, nutrient solution can be recycled to reduce water and nutrient waste. The roots of crops are directly exposed to water, which can more effectively absorb nutrients and improve nutrient utilization efficiency.
In addition to the vertical planting mode, the multi-layer pipeline NFT hydroponic system also utilizes a series of advanced technologies to achieve high yield.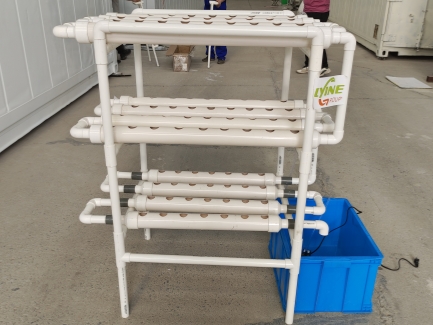 Light control: Through reasonable lighting layout and adjustment, ensure that crops receive appropriate light at different growth stages. LED lights can be used to simulate the specific spectra required by plants, providing the best conditions for photosynthesis.
Temperature control: Maintaining an appropriate temperature is the key to promoting crop growth. The multi-layer pipeline NFT hydroponic system can control the temperature through a constant temperature device and a fan, ensuring that crops grow within the optimal temperature range.
Nutrient solution supply: Plants in a multi-layer pipeline NFT hydroponic system directly absorb water and nutrient solution through their roots. By precisely adjusting the composition and concentration of nutrient solution, it can meet the nutrient requirements of crops at different growth stages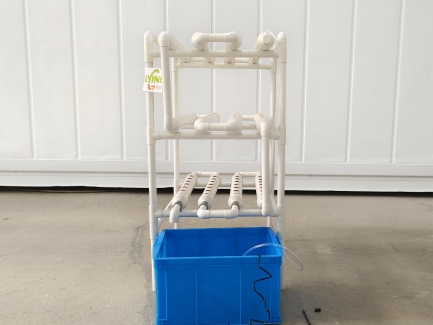 In urban agriculture, this system has been widely applied and has achieved significant results. This system can be planted in residential areas, office buildings, supermarkets, and other places, not only providing fresh vegetables and fruits to urban residents, but also reducing the cost of food transportation and energy consumption. In addition, the system can effectively solve problems such as urban spatial resource shortage and environmental pollution.