At the Agra Middle East last year, we met with many friends from the Middle East at the exhibition and had an interview after the exhibition. A friend from Bahrain told us I was very interested in hydroponic equipment, and had a detailed communication with our team members, and finally purchased two sets of our water mist tower system for hydroponic planting.
In addition to the exhibition in Dubai, our team also has trade contacts with friends in Bahrain. Because we specialize in hydroponic solutions, our hydroponic systems are especially popular.
About Hydroponics
Simply put, hydroponics is a method of growing plants without soil, using different materials to support the roots of the plants and growing crops directly in nutrient-rich water.
-Bahrain Greenhouse Project
A friend from Bahrain wanted to start a greenhouse project. During the communication with us, he told us that he wanted to grow tomatoes. In view of the climate in Bahrain, we recommended the
Dutch bucket system
to the customer. Because the Dutch bucket drip irrigation technology is more water-saving, it will be more practical in Bahrain.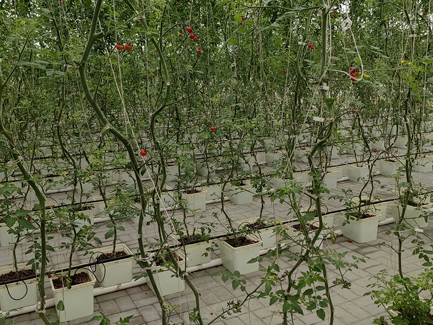 Regarding the Dutch bucket system, it belongs to substrate cultivation. Tomatoes, cucumbers and peppers can be grown in Dutch buckets, which is very common in the Middle East.
-Indoor vertical planting
In addition to the application of soilless cultivation technology in greenhouses, it can also be used for personal hydroponic planting. When you want to grow vegetables indoors, you can use the hydroponic system, which is very beautiful at home and has a high degree of automation, saving time and effort.
Many friends like our hydroponic tower system very much. Compared with the ebb and flow system and NFT system, the hydroponic tower system occupies a smaller area, is more beautiful, and has more diverse types.
Aeroponic tower system
Our
aeroponic tower systems
come in both lighted and non-lighted versions, if you are growing plants indoors you may need some special lighting as each plant requires a different amount of light. The aeroponic tower system with lights can provide sufficient light for plants indoors, and you can customize the number of planting layers, usually 6P7 and 6P10 are the conventional types. The aeroponic tower system can grow a variety of green leafy vegetables, fruit radishes, strawberries and other crops, and it will bring you a good experience when used at home.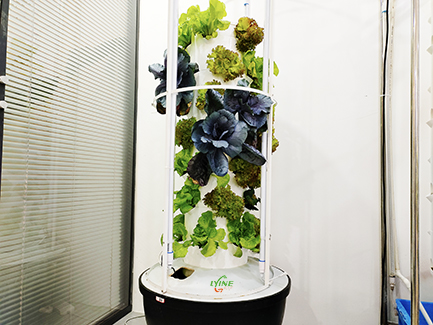 4P6 hydroponic tower system
The 4P6 hydroponic tower system has 24 planting holes, it is very suitable for beginners as well as distribution agents.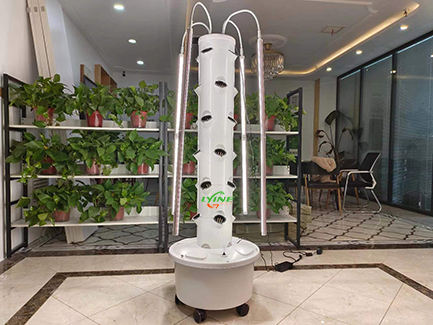 Can be planted:
Mint can be grown as well as various types of light vegetables.
Rotating Tower System
The reason why it is called a
rotating tower system
is that it rotates when it is working, so that the crops growing on it can receive sufficient light. The rotating tower system can grow almost all green leafy vegetables, including those we mentioned above, and it will be more eye-catching when placed in restaurants or indoors.
Hydroponic agriculture is also very popular in Bahrain, and the government also supports its development. Judging from the development status in recent years, the development prospects of hydroponics are very good, which is why many people start hydroponic projects.