Soilless farming is a product of the development of high-tech agriculture. The purpose of soilless farming is sustainable development. In the face of decreasing arable land resources and scarce water resources, we urgently need to start high-tech agriculture.When it comes to soilless cultivation, more people may think of hydroponics, but they are not very familiar with substrate cultivation.
In fact, substrate cultivation technology also belongs to a type of soilless cultivation.The cost and construction cost of substrate cultivation are the lowest among soilless cultivation models, and its practicality is significantly better than other soilless cultivation. Planters can master relevant planting management techniques through simple and systematic training.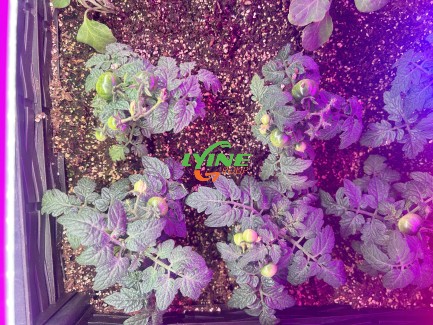 What is substrate cultivation?
Substrate cultivation is a type of soilless cultivation that mainly uses various types of coconut, rock wool, and peat soil as substrates for plant growth.Common substrate cultivation equipment includes Dutch bucket, strawberry planting gully and green wall.
Substrate cultivation can also be divided into organic and inorganic substrates, which mainly classify substrate materials. The sources and processing methods of organic substrates have not been standardized and commercialized, resulting in unstable physical and chemical properties of the substrates and unstable cultivation effects. The use of inorganic substrates as the core of crop cultivation in soilless cultivation is due to the strong water absorption of rock wool itself, which can ensure the full absorption of water and fertilizer.
How to choose planting substrate in substrate cultivation?
Organic substrate cultivation
The organic substrate is mainly made from the waste generated by the planting and breeding industries, such as mushroom residue, straw, leaves, rice husk, vinegar lees, chicken manure and cow dung, after being decomposed and fermented, according to a certain proportion.
Inorganic substrate cultivation
Anyone who hears the word "inorganic" will almost associate with inorganic compound. The inorganic substrate culture in soilless culture is really inorganic compound. Inorganic matrix mainly refers to some natural minerals or their products after high-temperature treatment as the substrate of soilless culture, such as sand, gravel, ceramsite, vermiculite, rock wool, perlite, etc.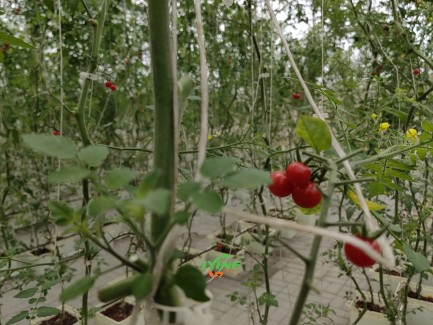 Generally speaking, the matrix composed of inorganic minerals, such as sand and gravel, has strong chemical stability and will not produce substances that affect the balance; The chemical composition of organic substrates such as peat, sawdust, rice husks, etc. is complex and has a significant impact on nutrient solutions.
Substrate cultivation is not as well-known as hydroponic cultivation, but it also has the advantage of soilless cultivation. Moreover, it is simpler than hydroponic cultivation technology and can be said to be the simplest and easiest planting method to master in soilless cultivation. In addition, substrate cultivation adopts the integrated planting technology of water and fertilizer, which can effectively save water and fertilizer.
In summary, compared to traditional soil planting, substrate cultivation has great potential. Not only can it avoid the problem of continuous cropping of pests and diseases, but it can also effectively alleviate the shortage of water and soil resources. Substrate cultivation is also the lowest cost and easiest to operate soilless cultivation, which has great application value in soilless cultivation.