Morocco is a traditional agricultural country, and agriculture plays an important role in the national economy and social life. Although about 42% of Morocco's working population is engaged in agricultural production, under the influence of the Mediterranean and Desert climate climate, agricultural output has changed greatly, and food self-sufficiency cannot be achieved.
With the continuous progress of technology, NFT hydroponic systems have been widely applied in the agricultural field. In Morocco, this vertical hydroponic system is promoting the development of local Plantation industry and bringing better income and quality of life to farmers.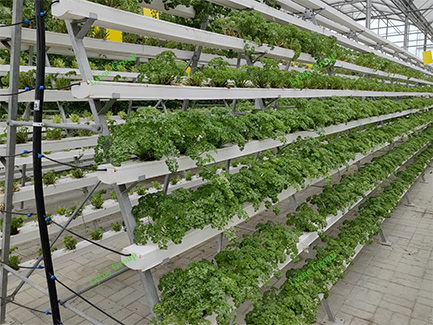 Traditional agricultural planting methods have some problems, such as limited land resources, climate change, and other factors affecting yield and quality. The NFT hydroponic system can achieve high yield, efficiency, and high-quality agricultural production in limited space. At the same time, this system can also save a lot of water and fertilizers, reducing environmental pollution.
The NFT hydroponic system is an advanced plant planting technology that utilizes nutrient solution circulation to allow plants to grow in a soilless environment, thereby improving their growth rate and yield. If you want to try new planting methods, the NFT hydroponic system is a good choice.
The advantages of NFT hydroponic system include:
1. Reduce water resource waste. Compared to traditional soil planting methods, NFT hydroponic systems equipped with water circulation systems can save water.
2. Improve crop yield and quality, as hydroponic systems can provide sufficient nutrition and water, making crop growth healthier.
3. Reduce the occurrence of pests and diseases, as hydroponic systems can reduce soil pests and diseases, thereby reducing pesticide use.
4. Realize year-round planting, as the hydroponic system can control temperature and light, allowing crops to be planted in any season.
5. Saving land area, NFT hydroponic system has great advantages in vertical space utilization, so even using NFT hydroponic system indoors is very suitable.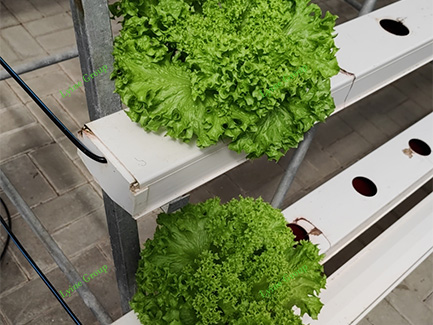 In Morocco, the NFT hydroponic system has been widely used for the cultivation of crops such as vegetables and fruits. This system not only improves yield and quality, but also saves water and fertilizers, reducing production costs. Due to Morocco's dry climate and high water costs, the use of NFT hydroponic systems can effectively solve this problem.
NFT hydroponic system is a very advanced agricultural production mode, which can promote the better development of Plantation in Morocco. I believe that in the future, hydroponic planting techniques will be widely applied, bringing better benefits and quality of life to farmers.