With the progress of society, people have higher and higher requirements for living standards. Modern people are more pursuing a healthy and green lifestyle. This change is not only reflected in the requirements of science and technology, but also in daily life.Food is the most important thing for people.
Hydroponics system planting is a technology that meets the needs of modern people. The crops planted in this way are not only green and healthy, but also can effectively save water and soil resources.The ebb and flow table system is a very popular hydroponic seedling technology. According to the literal meaning, it is not difficult to see that the seedbed refers to the hotbed for seedling growth and development.Let's learn more about the ebb and flow table system through several questions.
What is the ebb and flow table system?
The ebb and flow table system is a relatively cheap but widely used hydroponics technology. It is suitable for both novices and experienced planters.The mechanism of the ebb and flow table system is to meet the growth needs of crops by periodically delivering nutrient solution to crops to meet the nutrients required for crop growth.
Ebb and Flow systems are ideal for use with the Sea of Green Method to grow small plants. Individual plants are placed in pots of an inert growing medium or rockwool cubes and set onto a specially designed table. This table acts as a growing bed and will contain up to four inches of nutrient solution.The ebb and flow table system floods the roots with a nutrient solution.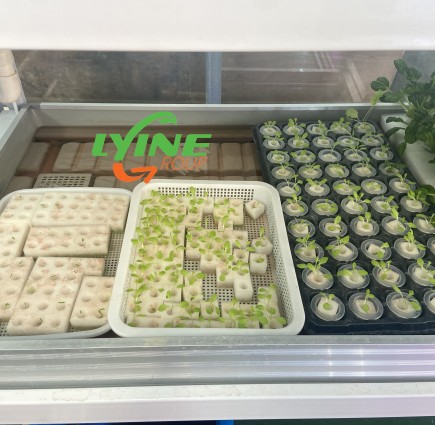 What are the advantages of the ebb and flow table system?
The ebb and flow table system has many advantages over the traditional soil culture technology. At this stage, it is urgent to strengthen the research of soilless culture technology. There are many disadvantages in traditional soil planting. Soilless cultivation technology breaks the laborious characteristics of traditional agriculture and develops towards mechanization, equipment and automatic, providing more convenience for people's life.
The first obvious advantage is to save resources.
The development and utilization of the ebb and flow table system has expanded these non-renewable resources. It is of great significance to alleviate the shortage of land and water resources.
The second significant advantage is its strong operability.

Compared with greenhouse and container agriculture, it has more obvious advantages for small growers. At present, the increasingly serious work pressure in the society makes many people gasp for breath. People begin to pay more attention to their home environment, and more and more people choose to breed some vegetables at home. This can not only make your "nest" green, but also let the workers wash away their fatigue, relax their body and mind, and face pressure more calmly.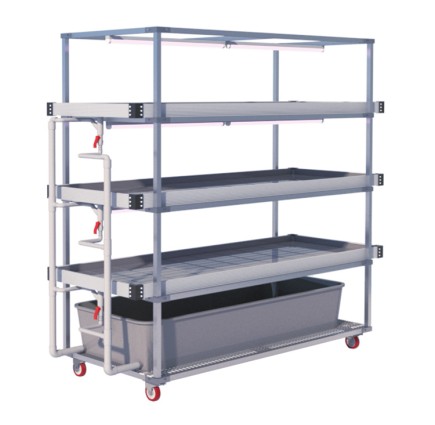 Ebb and Flow complete grow systems have been proven to be extremely effective over time and require very low maintenance and are easy-to-use.Such hydroponics system is very suitable for urban migrant workers.
Food is the most important thing for people at all times. Although the current society says that land resources are increasingly scarce, people's demand for agricultural products has not declined, but is increasing. At this time, it is urging the transformation of traditional agriculture to scientific and technological agriculture, so as to meet the growing needs of people and provide rich material basis for contemporary people.