If you want to hydroponic indoors, you need
hydroponic equipment
. If you want to grow indoors, or want to distribute hydroponic tower systems, these hydroponic tower systems should be very useful for your hydroponic growing in 2023!
-4P6 hydroponic tower system
The
4P6 hydroponic tower system
is suitable for home use. There are two types with lights and without lights. It is very small and beautiful, suitable for home use. Our packaging is meticulous, and it is very suitable for distribution. Many friends from various countries are very interested in this 4P6 home hydroponic tower system, and some have started distribution, and the effect is very good.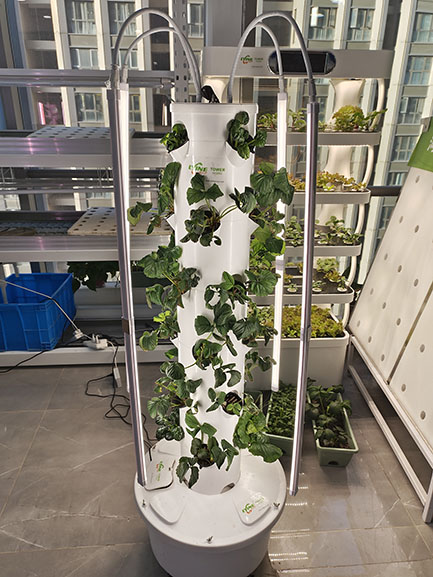 This 4P6 hydroponic tower system with lights is equipped with 4 plant growth lights, 4 holes in one layer, 6 layers, and a total of 24 planting holes. It is made of food-grade PE material, safe and reliable, and the most important thing is its price It starts at $135. If you have more needs, the price will be cheaper. In 2023, it can be said that this 4P6 hydroponic tower system is the most popular.
-Hydroponic pineapple tower system
The pineapple tower system
looks like a pineapple, and the appearance is very beautiful. The number of our planting holes can be as high as 80, and it is equipped with professional growth lights. It is like an decoration when used indoors, making your home more warm and beautiful.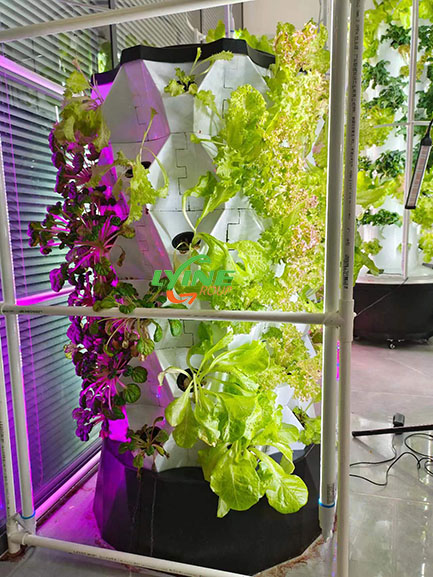 -6P7 hydroponic tower system
Our 6P7 hydroponic tower system has 6 planting holes on one floor, and there are 7 layers in total, that is, 42 planting holes. The bottom is equipped with wheels, which is very convenient to move. On the top of the hydroponics tower, you can grow lettuce, utta, coriander, mint, strawberries and other crops. It is very easy to use indoors and is most trusted by old customers.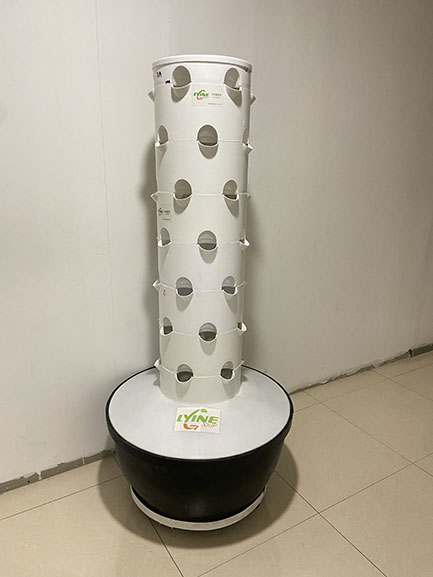 -6P10 hydroponic tower system
The 6P10 hydroponic tower system has 10 layers, and each layer has 6 planting holes. That is to say, on such a hydroponic tower system, you can plant 60 crops, whether it is placed indoors or outdoors, it can produce for you More hydroponic vegetables.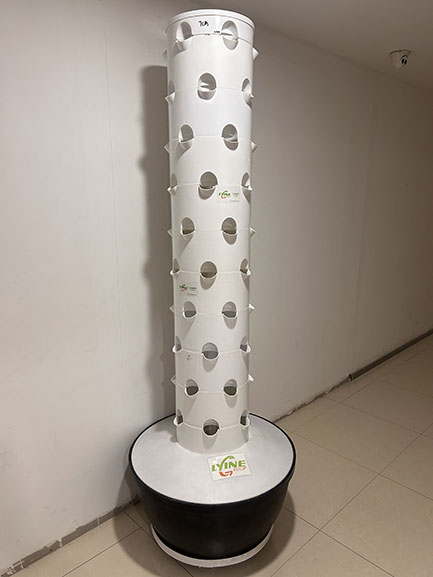 In addition to these three hydroponic tower systems, we can also customize the hydroponic tower system for you. If you have the desire to customize, you can take a look at the three aspects we can customize for the hydroponic tower system:
-Logo
If you want to have your exclusive logo on the hydroponic tower system, you can tell us your needs, and we can provide you with customized services. One of our customers customized a container agricultural system for the child on his birthday. After giving it to the child, the child liked it very much.
-Planting layers
The number of planting layers of our hydroponic tower system can also be customized, 7 and 10 layers are our standard configuration, if you want 8 and 9 layers of planting layers, we can also do it.
-Bucket
The bucket capacity of the hydroponic tower can also be customized. If you don't like the bucket capacity of 30 liters and 100 liters, you can also communicate with us to customize buckets of other capacities.
These are the very popular indoor hydroponic tower planting systems in 2023. Each type of hydroponic tower system has its own characteristics and advantages, and it will also bring you different surprises when you use it.