Canada has vast farmland, and agriculture has made a significant contribution to Canada's economic and social development. Canada has a vast territory, but the cultivated land area is less than 5% of the land area, which is due to its high latitude, a large part of the region is located in the Arctic Circle, and the cold climate. Most parts of Canada do have a relatively cold climate and insufficient heat, but after all, it has the second largest land area in the world. Its southern narrow strip is abundant in water and heat, and the land is fertile. The area suitable for agriculture is also quite astonishing.
With vast territory and sparse population, fertile land, and advanced technological support, Canada's agricultural development level is also quite outstanding in the world. Canadian agriculture has a large scale of production, but it also faces some problems in its continuous development, such as ecological degradation, land resource waste, etc. Soilless cultivation technology has led Canadian agriculture to achieve breakthroughs.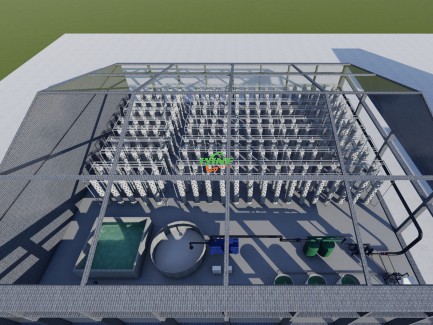 Canada has had a long exploration experience in the development of hydroponic greenhouses. In recent years, Australia, Canada, Israel, the United Kingdom and other countries have developed a soilless cultivation ecotype coconut bran substrate to replace rock wool, forming a supporting low-carbon cultivation technology model for greenhouse vegetables, and realizing commercial and industrial production, which is widely used in greenhouse crop soilless cultivation.
Lettuce is very popular in Canada, and it is an important component of their salad burgers. Canadians love to eat raw lettuce. But we all know that vegetables are inevitably eroded by pests and diseases during their growth process, and people have to spray pesticides to prevent and control them. Hydroponic lettuce does not have to worry about the impact of pesticide residues. Only water and nutrient solution hydroponic cultivation produces truly green and pollution-free vegetables.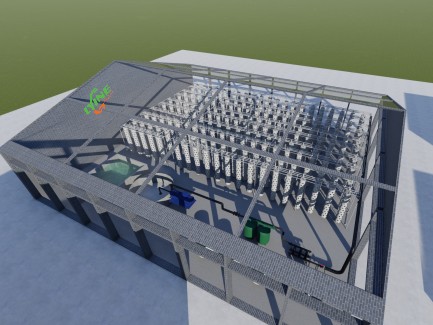 With the advancement of planting technology, modern hydroponic greenhouses can be monitored comprehensively through intelligent devices. Using environmental controllers, growers can monitor heat, carbon dioxide content, lighting levels, humidity in the air, and leaf surface temperature. The efficiency of automated hydroponic greenhouses has been improved by more than one layer compared to soil planting, including faster growth cycles, which not only increases yield but also reduces resource waste.
Hydroponic systems make more effective use of water in greenhouses. Plants need enough water to grow well, but traditional methods can cause excessive waste. Compared with other planting methods, hydroponic greenhouses have a water circulation system in which water can be reused. In addition to the modern water circulation system, the hydroponic greenhouse is equipped with a variety of professional equipment: constant temperature control system, carbon dioxide circulation system, timing operating system, etc., usually using a computer control system to control the temperature, humidity, light intensity, nutrient concentration and other important parameters of plant growth. Planting plants in a greenhouse can use accurate water flow to complete growth and development, thereby reducing resource waste.