How did you grow hydroponic vegetables? Especially for large-scale planting, we will introduce to you today our containerized smart plant factory, which adopts hydroponic cultivation and can grow throughout the year.
We can tell you that the average growth cycle of vegetables grown in plant factories is only 19 days, and they can be harvested 19 times a year, which is 20 times the output of ordinary planting.
The containerized plant factory uses hydroponics to grow vegetables. The existence of the container can facilitate transportation. We can put the container in the city and start planting. The vegetables grown in this way can be picked and sold to the corresponding plant in a very short time. In this way, the transportation distance is reduced, no middleman is needed, and it can be sold directly to those who need it. In addition, vegetables grown in plant factories have no pesticide residues, are healthy, green, and pollution-free. Who doesn't like such vegetables?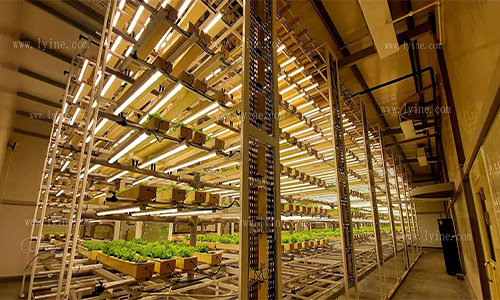 Hydroponic Planting System
In a plant factory, we can use many hydroponic systems for growing. For example, aeroponics, tower systems, NFT hydroponic systems and substrate cultivation, etc. Using these hydroponic systems, we can grow green leafy vegetables, edible fungi, strawberries and other plants with fast growth and high yield.
How is the lighting in the plant factory realized? This is through the action of LED lights. Each plant needs a different color of light. It is very necessary to find a color of LED light that is suitable for plant growth, which is also the basis for the healthy and rapid growth of plants.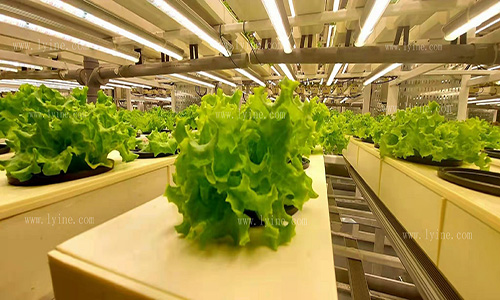 In terms of climate control, the plant factory can create conditions such as temperature and humidity suitable for plant growth through the climate control system. Coupled with the role of the container, it will not be affected by external weather changes, which can ensure the smooth growth of plants.
In terms of operation, the plant factory is run by computer control. We can set the program, and the computer will automatically handle other tasks according to the instructions. If there is a malfunction or other things, the computer will also remind us, and we can make corresponding adjustments or actions in time.
This is our containerized plant factory, which integrates automation and intelligence. If you want to grow plants on a large scale, it is a good choice for you.