Recently, feedback has often been received from Oman regarding the procurement of hydroponic equipment. Oman is very interested in the new cultivation mode of soilless cultivation, and many people have chosen to try using vertical hydroponic cultivation. Compared to countries such as Israel and Saudi Arabia, Oman, also located in the Middle East, seems to have little sense of existence. In fact, upon careful understanding, it can be found that Oman's economy has developed rapidly in the past decade. Although it cannot compare with other oil giants in the same region, its charm should not be underestimated, as the net immigrant population here is currently the largest in Asia and can be considered the most popular country in Asia.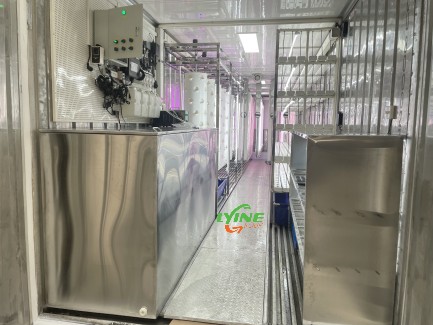 The oil and natural gas industry is Oman's pillar industry, with oil and gas revenue accounting for 68% of the country's fiscal revenue and 41% of its gross domestic product. However, agriculture in this country is underdeveloped, and food mainly relies on imports, which is caused by the natural environment. Oman has a tropical desert climate climate with high temperature and little rain throughout the year. Except for the mountains in the northeast, it has a tropical desert climate climate. The whole year is divided into two seasons, with May to October being the hot season, with temperatures above 40 ℃; November to April of the following year is a cool season, with a temperature of approximately 24 ℃; The average annual precipitation is 130 millimeters. Agriculture and fisheries are non oil and gas industries that the Oman government focuses on developing.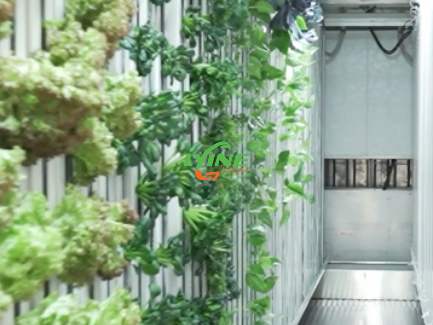 Introducing vertical soilless planting equipment is an important agricultural development measure adopted by Oman. In the Middle East region, there is the largest hydroponic indoor farm, which is the EBB and flow table planting project under construction in Oman. Oman's hydroponic indoor farm covers an area of 4200 square meters and is divided into several major areas: office area, control area, and planting area. The hydroponic equipment inside is an automated hydroponic system that does not require too much manpower. Intelligent equipment can be used to control lighting, water intake, drainage, and ventilation.
In addition, container farms are also a key development project in Oman. Container farm planting sounds very difficult, but it is actually one of the modes that can be achieved through automated equipment. Container farms can be customized according to the needs of growers and choose the most suitable planting system. The most commonly used system in container farms is the ZIP system, which is a vertical planting equipment with the largest number of crops, and can be used to plant a wide variety of crops. Many growers choose the ZIP container system.
Nowadays, container agriculture is developing rapidly in Oman, and both planting enthusiasts and agricultural technicians are interested in container hydroponic cultivation and are beginning to try it out.