The balcony at home can not only be used for raising flowers, but also for raising several pots of organic vegetables. It looks vibrant and green, and you can also harvest a lot of vegetables, fresh, delicious, and nutritious. Growing vegetables on your own is not that difficult. Some vegetables are very easy to grow without much difficulty, as long as you prepare planting tools, you can achieve planting.
Lettuce is a vegetable that is very suitable for growing on family balconies. Lettuce also has high nutritional value. Lettuce can promote blood circulation, prevent cancer, promote gastrointestinal peristalsis, prevent constipation, protect vision, improve sleep, and enhance immunity. Eating it regularly is very beneficial for the body.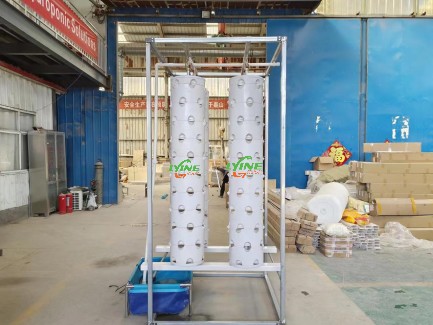 There is now a more convenient way to grow lettuce, which is hydroponic lettuce. Today we will introduce the most common type of lettuce used in hydroponic culture, which is Butter leaf Lettuce. Butter leaf truth is rich in vitamins, nicotinic acid, folic acid and minerals. Its lettuce element has the effect of promoting blood circulation and diuresis. Its vitamin E can promote the division of human cells and delay. It is one of anti-aging health food. Lettuce is the most common raw food, crispy and refreshing, extremely fresh and tender. Raw food also has heat clearing and anti-inflammatory effects.
When it comes to hydroponic culture, many people's first reaction is that it is high-tech and difficult, but this is not the case. Choosing the correct hydroponic planting equipment can bring great help to hydroponic planting. The hydroponic tower planting system is one of the most widely used equipment in hydroponic culture, which stands out due to its advantages of high appearance and cost-effectiveness. There are many types of hydroponic planting towers, which can be used not only for individual planting but also for combination systems.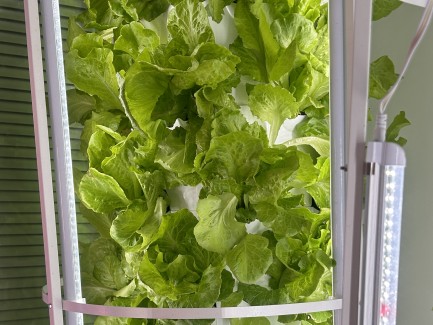 Four Combinations Of Hanging Tower is a customized system that combines individual Hanging Tower systems. It not only takes into account the advantages of hydroponic tower systems, but also improves the number of plants planted. We often use this planting system to grow leafy vegetables, and lettuce is suitable for hydroponic cultivation. Its hydroponic cultivation cycle is short and its economic benefits are high; The yield is high-quality, and the yield of hydroponic lettuce is 1-3 times higher than that of soil cultivation.
Lettuce likes to be cold and cool, as long as the temperature is below 20 degrees, it can be sown at any time. Lettuce is influenced by the seasons in nature and cannot be produced all year round. But using hydroponic cultivation can fully achieve year-round production, and the growth cycle is greatly shortened, taking only about 30 days to harvest. The methods of hydroponic cultivation of Butter Leaf Lettuce not only include hydroponic tower systems, but also NFT systems and EBB and flow tables, which can be used for planting Butter Leaf Lettuce, and each has its own advantages.
Four Combinations Of Hanging Tower is often used for small planting projects, but it is very popular in indoor planting, and combined with LED plant growth lights, it is a perfect indoor planting equipment. If you want to try hydroponic lettuce cultivation, you must give it a try.