If we want to grow vegetables indoors but have limited space, we can try to grow vegetables indoors vertically. Next, you can follow our footsteps and see how to grow vegetables indoors with a hydroponic system.
Our Lyine team conducted it in a small room, where various types of tower systems, NFT vertical planting systems, ebb and flow table, and microgreen systems were placed. We will raise seedlings, transplant and plant in it, and let's take a look at the effects of growing vegetables with various hydroponic systems.
-Tower system to grow vegetables
We use tower systems indoors, including rotating tower systems, aeroponic tower systems, hanging tower systems and pineapple tower systems. We have hydroponic vegetables grown on these tower systems. The green leafy vegetables and peppers grown by using tower systems are very good.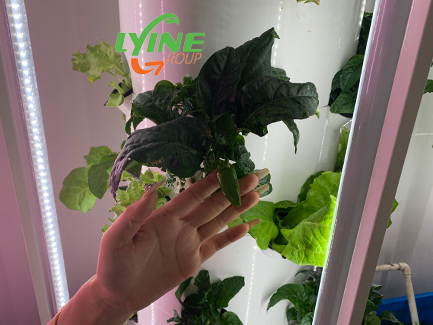 -Vertical NFT system
If you want to save space in indoor planting, you can try to apply the vertical NFT system. For large-scale planting, it is more suitable to use a flat NFT system. We used the vertical NFT system to grow kale, purple cabbage, and fruit cucumbers, and the hydroponic results were a success!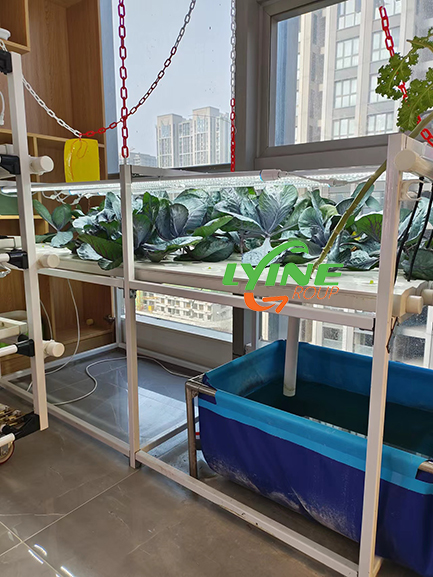 - Ebb and Flow Table System
We transplanted the sprouted lettuce to the ebb and flow table to grow, and with the addition of grow lights, the grown lettuce grew quickly and required very little management. Ebb and flow table are also like tides, water will flow in and out in bursts, which can provide sufficient water and nutrients for vegetable growth.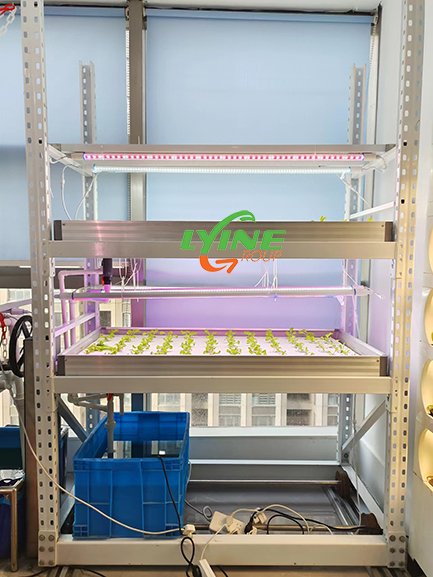 -Microgreen system
Before formally planting vegetables, seedlings need to be raised. We use the microgreen system to make the seeds grow well, so that they can be transplanted. Of course, our microgreen system does not occupy a large area, after all, it is vertical planting .
It can be said that our experiment of growing vegetables in hydroponics indoors this time is very successful, which is inseparable from our hydroponic planting system. If you also want to start indoor hydroponic planting, you can first find a small space, then consider the hydroponic system you need, combine the planting type and planting area, and you can quickly start growing vegetables indoors.