The customer is from Canada and wants to grow fresh salad vegetables in his restaurant, so that his customers can taste fresh and delicious vegetables at any time!
Since it is used in a restaurant, on the one hand, it needs to reflect the planting practicability of the system, and on the other hand, it also needs to take into account the beauty and flexibility. Because the style of the restaurant is changeable, the entire planting system needs to be moved. Therefore our Double-side ZIP growing system on wheels is a very suitable product.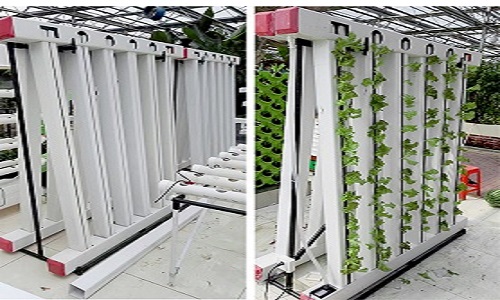 After confirming the size of the required system with the customer, the customer chooses to order a set of samples for quality inspection and planting effect testing, and then purchase a larger quantity based on the results.