The client is a seaman from Malaysia who wants to start a side business for his family. The client's plan is to build a local farm to raise sheep. Initially, he plans to buy 50 goats and then gradually expand the scale.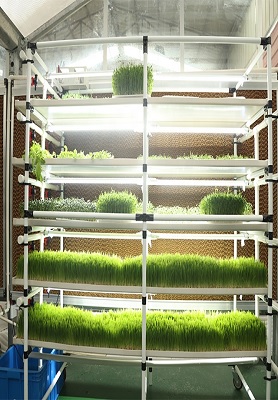 After discussion with customer and our professional calculation, we recommend our 6-2 series microgreen rack system to customer, which can meet customers' feeding needs. And what we provide to customers is a complete set of systems, customers can harvest 80kg of fresh clean pasture every day only need to ensure the ambient temperature and humidity during use.
In order to ensure the feeding effect of goats, customers will conduct planting tests after receiving the products, and then feed them after the test results come out.