Our tower advantages:
- Each layer of our tower is a whole, which is very easy to install
- Food grade PE material, safe material, easy to clean
-Compared with the towers of other companies, the price is more favorable and the quality is better
- Can be customized according to customer needs
-60/100L water tank, to meet the needs of different customers, we use the rotomolding process, the water tank is more durable
There are four types of our hydroponic tower systems: aeroponic tower, roating tower, hanging tower and lighted tower. The tower system is not only suitable for indoor gardening, but also suitable for commercial large-scale production of vegetables.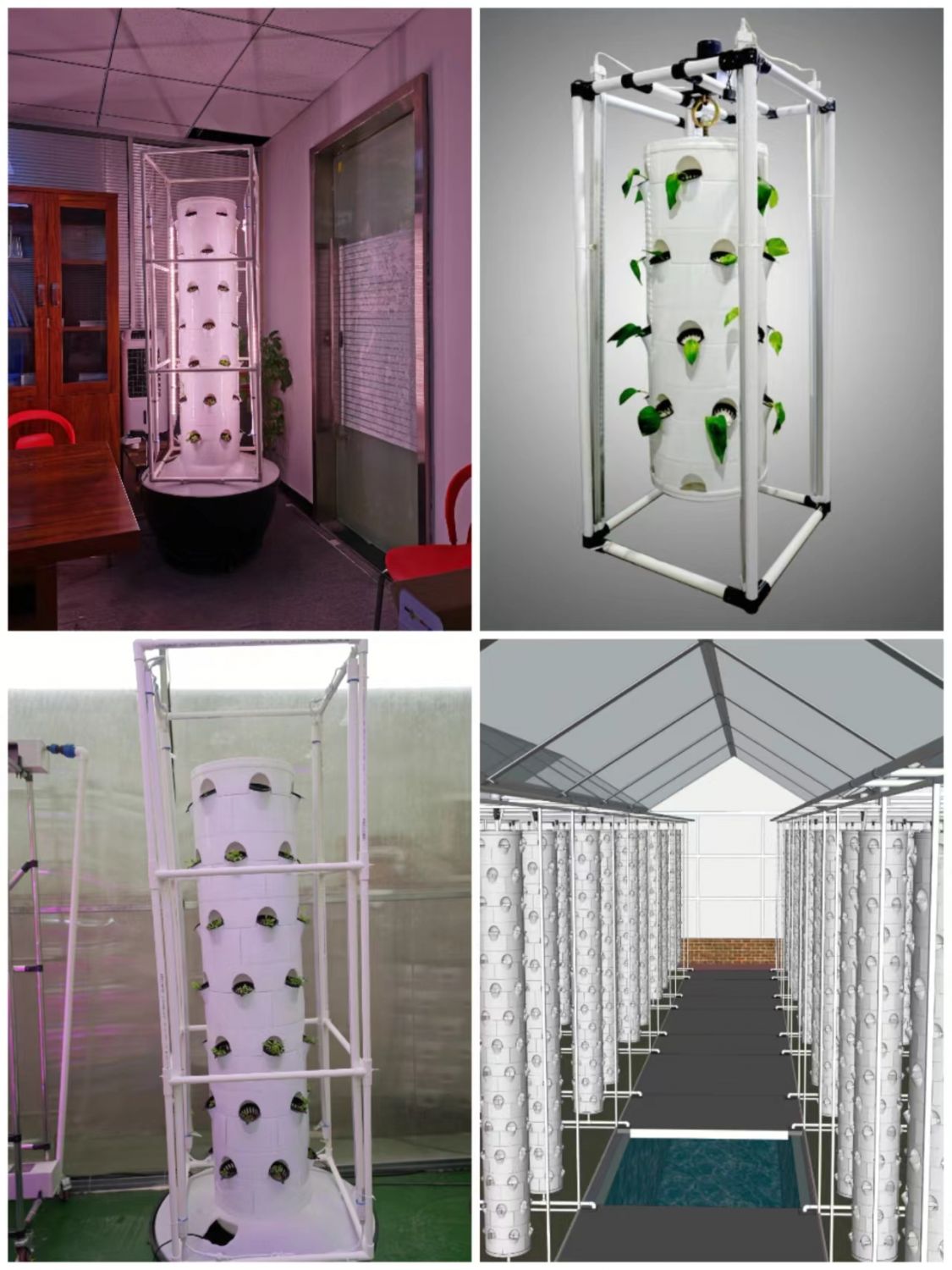 If you want to grow plants like strawberries, cherry tomatoes and lettuce, you can use our towers. Our Lyine team can provide you with a complete set of planting design solutions, and we will provide you with planting guidance and solve all the problems you encounter, so you don't have to worry about after-sales service.
The size of our tower water tank is 50*37*30CM, the thickness is 2MM, the cylinder under the cover is 500g, the top cover is 250g, and the cylinder is 980g.The tank can hold a cylinder.
The upper diameter of the planting basket is 6.5CM, the lower diameter is 4.5CM, and the height of the planting basket is 6.3CM. The height of the sponge is 3CM and the diameter is 4CM. 10 layers do not need bearings, higher than 10 layers need bearings. DC 8w water pump for floors 7 and below, and DC 50w water pump for floors 8-15.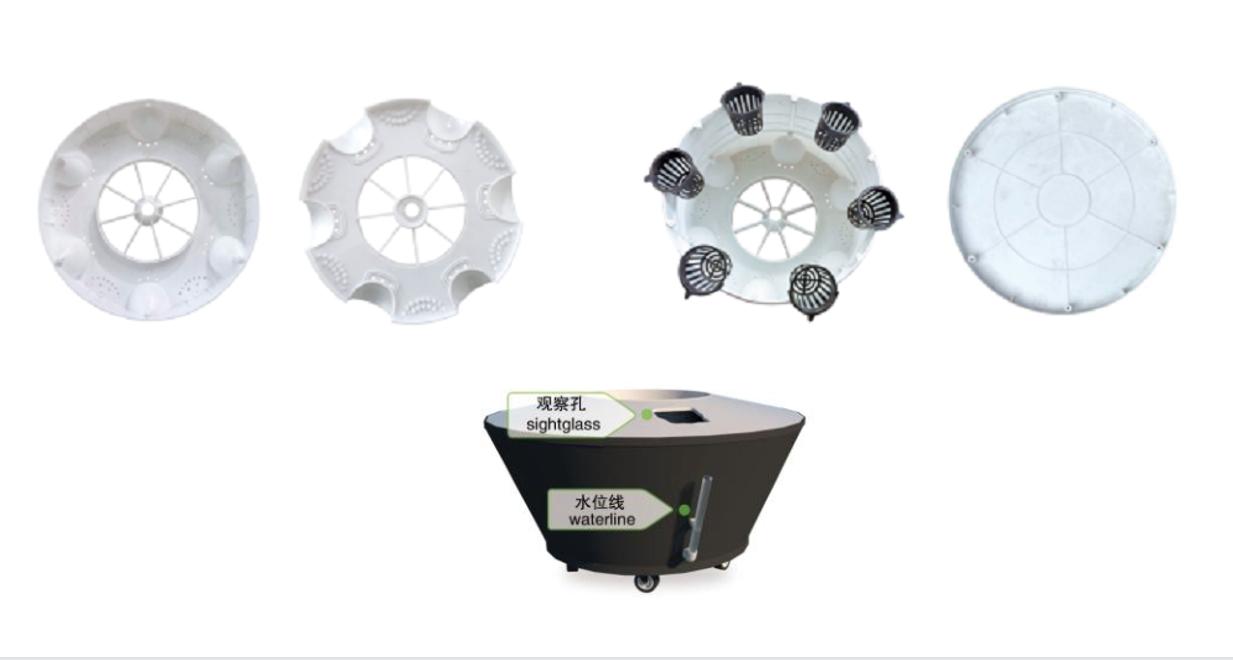 Not sure if our towers satisfy you? Finally, if you want to start a hydroponic tower garden, our team recommends the Lyine hydroponic tower system for you, you can check our website, many customers all over the world cooperate with us.