Do you like to eat tomatoes? Whether in daily life or production, tomatoes are loved by many people. If we don't want to buy tomatoes in the supermarket, we can try hydroponic vertical planting at home, and large-scale planting is also very suitable.
Regarding the hydroponic vertical planting of tomatoes, these are what we need to pay attention to.
- Planting method
If we grow hydroponically at home, we can choose vertical planting if the indoor area is small, which can save space; if we have a large area, it is a good choice to choose Dutch bucket planting.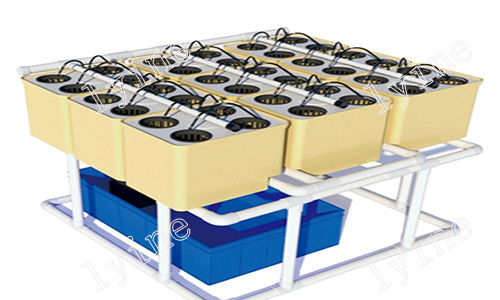 - Seeds germinate
Tomato seed seedlings can use our microgreen system, such as seedling trays and seedling racks, which are very good germination and seedling equipment. Compared with ordinary seedlings, our microgreen system can grow seedlings faster.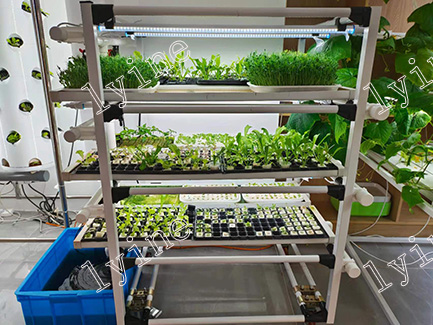 -Light time
Growing tomatoes indoors requires plenty of light. It is best to receive 16 hours of light, so the tomatoes will grow better. Our plant growth lights simulate sunlight, which can provide a good growing lighting environment for tomatoes. In addition, we are also doing energy saving and environmental protection.
-Reward
Tomatoes take about 3 months from seed to harvest. If you choose a hydroponic growing system and master the technology of hydroponics, the tomatoes will be harvested faster.
If you want to grow tomatoes, you only need to choose a good hydroponic planting equipment and pay attention to some conditions for the growth of tomatoes, we can eat fresh tomatoes grown by ourselves, and vertical planting at home will save a lot of space, if we want to grow in a large area , we recommend Dutch bucket planting, which is beautiful and easy to operate, and can also bring you more benefits. We can also design and provide you with the hydroponic planting system you want, which can make your hydroponic planting process is smoother.