Customer is from New Zealand's water pump company, he inquired about our aeroponic tower through Alibaba.
Customer is more concerned about the details of the product: whether the tower has lights, whether there are wheels, the power of the LED grow lights, whether the plugs match, etc. In addition, the customer is also more concerned about the installation of the tower. We answered the customer's questions one by one in detail, and the customer said that they would like to buy 5 sets for testing. After calculating the shipping cost for the customer, the customer immediately placed the order.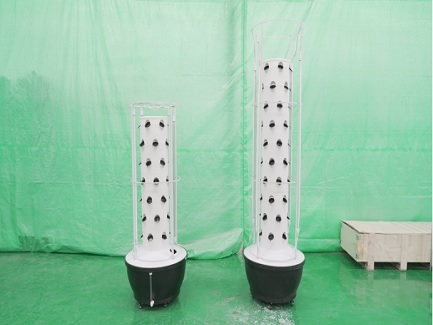 Below is advantages of our aeroponic tower:
1. 100L big water tank with four wheels with brake, easy to move and fix. With waterline and sightglass, convenient to observe the inside of the water tank at any time.
2. Very easy to install, each layer is a whole part, there is no liquid leakage while using, clean and beautiful.
3. Food-grade PE material, long using life
4. With 4 full-spectrum LED lamp, with IP66 waterproof level, greatly shorten the growth cycle of plants.
5. automatic irrigation, with timer.