The customer is from Poland, he consulted on Alibaba about our hydroponic tower and microgreen system.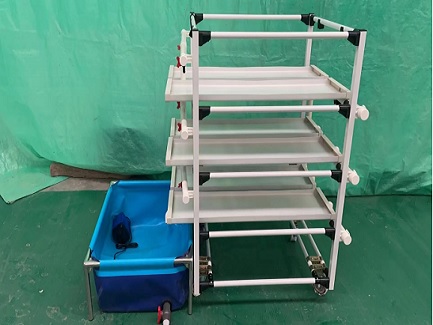 The customer learned about the hydroponic equipment in other plances, and he was very optimistic about the market prospect of the hydroponic equipments. He wanted to use the equipments to grow healthy green vegetables and bean sprouts to supply the surrounding restaurants.
The customer watched our live broadcast and was very interested in our aeroponic tower, rotating tower and microgreen system. He wanted to test which vegetables are most suitable for growing with the equipments, and then built a greenhouse for commercial planting. So he purchased the smallest model of each of our products and happily placed the order. The goods are currently in transportation, and we look forward to early feedback from customer.