The customer is from Russia and plans to use our hydroponic tower products for home cultivation.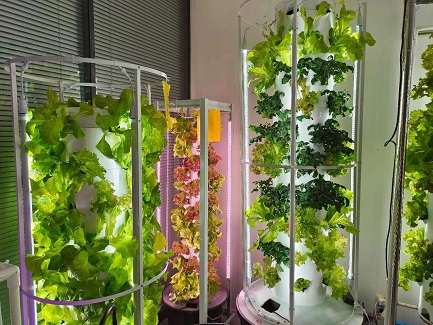 The customer's goal is to be able to provide their family with leafy greens and salad greens on a consistent basis, especially during the cold and long winter months when vegetables cannot be purchased at cheap prices. According to the customer's indoor available area, we calculated the need for 3 sets of tower products for the customer, and recommended our 9-layer tower products to the customer according to the customer's indoor height. At the same time, it also showed customers that our company has participated in agricultural exhibitions held in Russia, which further increased customers' trust in our company!
The customer thinks that this product can grow so many types of crops, which is very satisfying for their needs, so they quickly place a sample order.