The customer from Senegal is a company that sells hydroponic equipment and is interested in columns and greenhouses, but because the customer is a novice and wants 1 sample of our water mist column, if the planting effect and yield are satisfactory, the customer will follow up with a large number of purchases , and then promote and sell locally. The customer is going to grow lettuce in his own home first.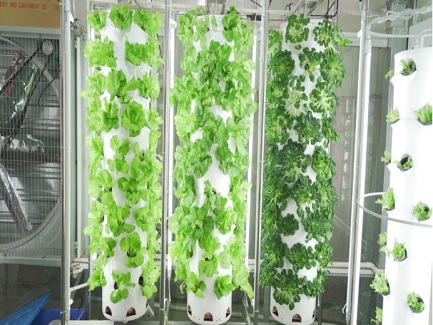 Senegal is located in West Africa with a hot climate and scarce land, which is not suitable for the growth of traditional crops. Our columns save water and are easy to operate. The equipment is not easily affected by external climatic conditions, just suitable for Africa. Vegetables are grown in dry areas.
Our uprights are food-grade PE material, which is time-saving and material-safe for easy cleaning. The customer thinks that our price is cheap compared to other suppliers and the quality is good, so he decides to place an order with us and hopes that we can ship it as soon as possible. He wants to use it as soon as possible and sell it locally.