This person works for a well-known state-owned enterprise in China and is currently responsible for a modern agriculture project of the company. This project is to build a hydroponic vegetable factory on a ship, as the shipping cycle is six months and it is difficult to store fresh vegetables. In order to improve the living environment of the ship's staff, it was decided to establish an indoor hydroponic farm to grow vegetables on the ship and provide them for consumption by the staff.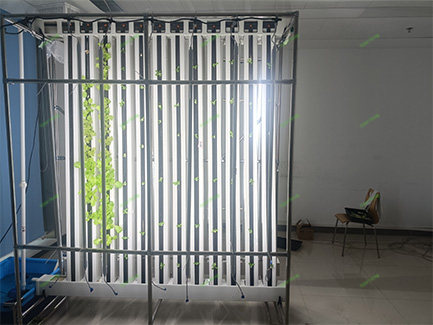 Considering the harsh environment on the ship and the bumpy sea navigation, the stability and safety of the equipment are very important. After multiple discussions and communication, we have finally decided to use our hydroponic zip system. The zip system has a concentrated planting area, high yield, and very stable equipment, which will not shake or leak after fixation, effectively solving this problem. In addition, it is equipped with professional plant lights to ensure the normal growth of vegetables in the indoor environment.
The customer is very satisfied with our plan and it is currently being promoted. The customer has purchased samples for experimentation and the planting effect is very good.