Our Customer Nizine from UAE has one farm project in Dubai, one June-29-2022 he required 10 containers for UAE, Container hydroponics full system ready.
He said"Green fodder to feed the race horses, If I order now when will be the delivery?" "Please send me detailed proposal and best price support please" " Need good Quality production for race horses" "Should be easy to maintain""Send me a detailed proposal include all the items mention what you supply"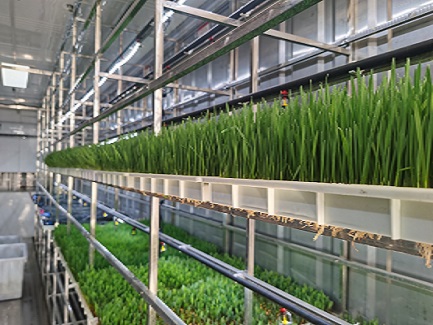 From Nizine's message information, I can feel that he is in urgent need of the hydroponic container machine with 1000KG daily output capacity. The Hydroponic container machine consists of container body, temperature control system, humidity control system, sprinkler irrigation system, LED lighting system, air circulation system, disinfection and sterilization system, planting area and central control system. And the operation of all the above systems is automated by the central control system. At the same time, the central control system can also add mobile APP remote control and monitoring functions, allowing users to view and control the growth of feed anytime, anywhere.
Based on 10 sets of the 40HQ hydroponic fodder container machine, We can offer 5% discount on the Hydroponic Container Machine(no discount on shipping cost). Production Lead Time - 25 days for 10 sets of 1000kg Hydroponic Container Machine Vessel Schedule - 30 days from Qingdao to Jebal Ali Port in Dubai.
This project is in process going well now. Hope to conclude the order as soon as possible.