Many people use containers to grow vegetables, and there are many systems that can use containers to grow vegetables, such as zipper growing containers, NFT containers and EBB growing containers. Among them, the EBB vegetable growing container is suitable for growing medium or large vegetables such as potatoes and tomatoes. We will show you our EBB vegetable growing container.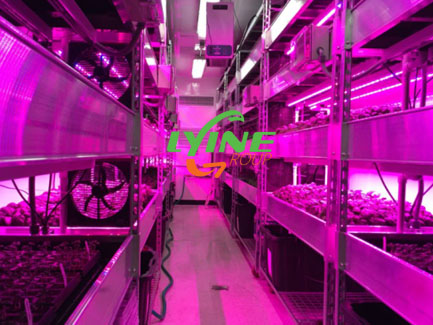 Our EBB vegetable container, the body has been polished, rust removed, beautiful and elegant, and can be sprayed with company logo or designated pattern.
In terms of temperature and humidity control, the system is a touch screen, there are 8 high-precision languages to choose from, and the fully automatic system is also very convenient to operate, which can help you better manage.
We create the perfect indoor environment through a series of climate control components: air circulation system, humidity ventilation duct system, water temperature control system, industrial grade air conditioner, etc. are all professional, all equipment is compactly integrated, and you can use it with electricity and water.
Some customers have used our EBB vegetable container, and the feedback is also very good. If you also want to grow in containers, you can choose a vegetable growing container that suits you, and we can help you design an optimal hydroponic planting plan.