Q: I am a beginner in hydroponics, can you tell me how your aeroponics tower system works?
A: Of course, we can show you a video of our aeroponics tower system working and explain to you how it works.
Q: What crops can your hydroponic tower system grow?
A: All green leafy vegetables, tomatoes, strawberries, peppers, etc.
Q: Can you teach me how to install and plant it?
A: Yes, we will provide installation and planting instructions at the post-sale stage.
Q: How many crops can be grown on your tower system?
A: Usually there are 42 planting holes, but the number of layers can be customized according to your needs.
Q: What types of tower systems do you have?
A:We have aeroponic tower systems, rotating tower systems, hanging tower systems and pineapple tower systems, as well as small home tower hydroponic systems.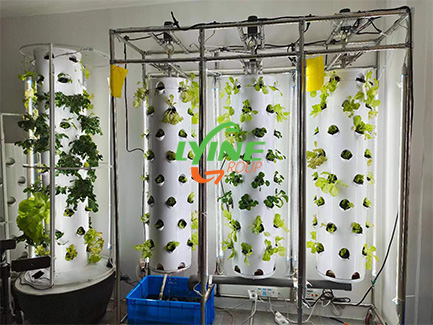 Q: If multiple devices are required, can the waterway and circuit be controlled centrally?
A: Yes, we can design centralized irrigation and lighting.
Q: Do your products have patents?
A:Yes, we can show it to you.
Q: In which projects can your tower system be used?
A:Large greenhouse projects and hydroponic vertical farms are used a lot, if you want to start other projects, our products can do it too.
Q: Can you introduce the advantages of your hydroponic tower system?
A:sure. The following points are the advantages of our hydroponic tower system:
-100L large water tank with 4 wheels and brakes, easy to move and fix, equipped with water level line and observation hole, easy to observe the internal situation of the water tank at any time.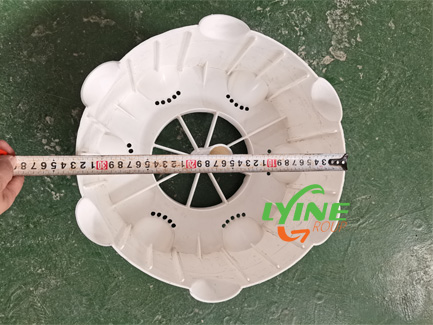 - Very easy to install, each layer is a whole, there will be no leakage during use, clean and beautiful.
-Food grade PE material, long service life.
- Equipped with 4 full-spectrum LED lights, IP66 waterproof level, greatly shortening the growth cycle of plants.
- Automatic irrigation with timer.