Container farming has become very popular in recent years, and many friends like to use containers to grow, such as vegetables, fruits, mushrooms and herbs. The container system of our Lyine Group has professional equipment and good feedback effects. We will take you to take a look at our container vegetable growing system.
This is a vegetable growing container that we customized for customers. The appearance of the container can be customized with your own logo, the size and the hydroponic planting system inside can be selected. Especially the hydroponic planting system in the container can be a tower system or an NFT system, as well as a zipper system and an EBB and flow table system. In addition, these hydroponic systems can be mixed in one container. Let's see look at the effect inside.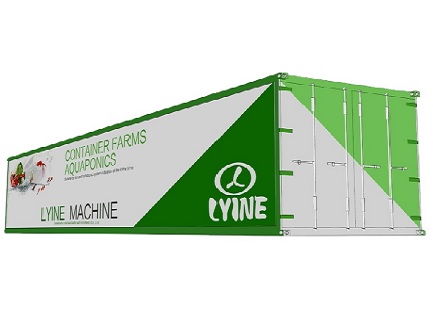 Our Lyine Group has fodder containers and vegetable planting containers. Customers from Dubai, the United Kingdom, the United States and other places are very satisfied with our container agriculture. If you also want to start container agriculture, we are a good choice.