Now many people are trying to grow vegetables at home, which can not only satisfy their own planting fun, but also grow vegetables for their own consumption, which is a good way to achieve self-sufficiency.When we plant vegetables indoors, we usually use the principle of "take it and use it".Any old plastic pots, used plastic boxes, etc. can be used for planting, but the results of this planting method are not very satisfactory. At this time, hydroponics became the best choice.
Container farm is a popular planting technology in recent years.In this way, vegetables are planted in containers. There is an independent climate system in the container. It can be planted in any climate without being affected by external extreme weather. Containers can be used not only indoors, but also outdoors, and can resist rain, snow, cold and hot weather.There are many types of container farms, including the commonly used ZIP system container, Tower system container and NFT container.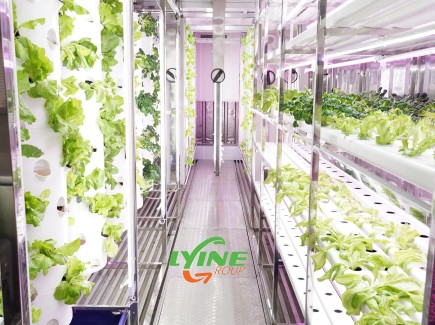 Let's understand the future of hydroponic containers through the following aspects?
There are various types of crops planted in hydroponic containers.
There are many kinds of crops that can be planted in containers, including strawberries, leafy vegetables and herbs.In addition to using containers for vegetable hydroponics, container hydroponics is quite advantageous for forage planting, which is very cost-effective for farmers.
The yield of crops grown in hydroponic containers is high.
The growth rate of vegetables and fruits planted in hydroponic containers is far higher than that of traditional soil planting. The hydroponic nutrient solution in the hydroponic container provides sufficient nutrition and water for the crops, and the container provides a suitable growth environment for the crops, so that the crops can be protected from extreme weather such as rainstorm and strong wind. For various reasons, hydroponic crops grown in containers can fully grow to obtain high yield.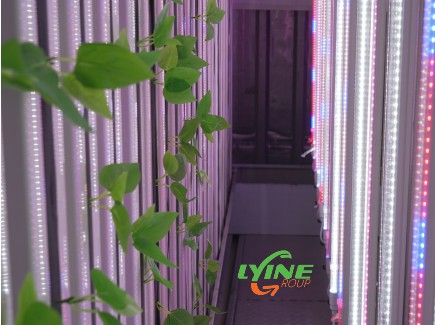 The quality of crops grown in hydroponic containers is good.
The growth rate of hydroponic vegetables is much faster than that of soil cultivation. However, the quality of hydroponic vegetables will not decline because of the rapid growth rate. On the contrary, due to sufficient and timely supply of water culture, good environmental regulation, high photosynthetic efficiency of plants, and more and faster synthesis of nutrients than soil culture.
The hydroponic nutrient solution contains N, P, K, Ca, Mg, S, Fe, Mn, Cu, Zn, B, Mo plasma chelated nutrient elements required for plant growth, which can effectively provide nutrients required for hydroponic plant growth, and can improve and prevent the symptoms of nutrient deficiency of hydroponic plants. Therefore, the intrinsic quality and taste of hydroponic vegetables are better.Besides,the hydroponic container is completely sealed, free from the influence of weather changes, and free from the restriction of soil from pests and insects. The vegetables grown are green and healthy.
In addition to the above advantages, container planting has the advantages of convenient movement and high space utilization. I believe that hydroponic container system will occupy a large market in the future agricultural industry.