Container vertical agriculture represents a scientific and modern agricultural production mode. In our traditional view, container is a large container for transporting goods. It has many advantages: large load bearing, stackable, convenient transportation, etc. The combination of this convenient container and vertical agricultural technology will produce amazing results.
Let's learn about this new type of container agriculture through several aspects.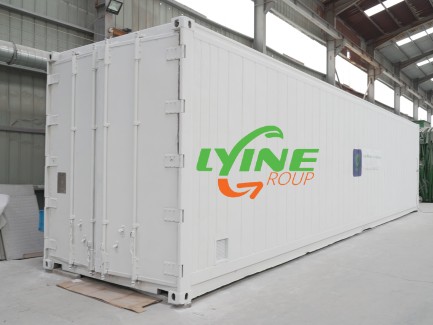 What is the specific meaning of vertical container agriculture?
Vertical agriculture refers to the multi-level and three-dimensional cultivation on the limited land resources and the maximization of crop yield through the efficient use of vertical space. Vertical agriculture itself has many advantages. The biggest advantage is to use vertical space efficiently, reduce the use of land resources and improve crop yield.
Container agriculture refers to planting in large containers that are convenient for transportation. This planting method is not limited by extreme weather. Crops grow in a controlled environment and can achieve continuous food supply.
Vertical container agriculture is the combination of container agriculture and vertical agriculture, in which crops are planted in a vertical stacking way. Soilless culture techniques, such as hydroponics and aeroponic system, are usually used.The vertical container farm is a farm development model centered on the city, which aims to achieve the growth of crops in the city buildings through certain technologies. This is a new planting technology with full utilization of water and soil resources and high efficiency and high yield.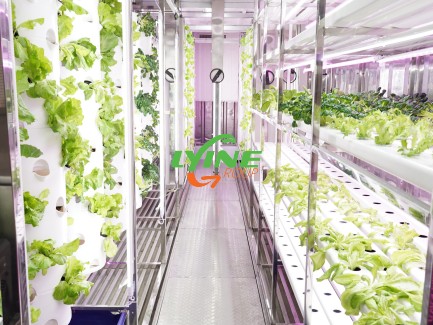 What are the advantages of vertical container agriculture?
Compared with traditional agricultural planting, vertical container has great advantages.
Crop production increased. Using soilless cultivation technology for container vertical planting can maximize the use of every inch of space, and nearly 8000 plants or even more can be planted in the container. The number of vegetables that can be planted in each type of container is different. For example, the container with a NFT system can grow 3600-5600 plants.
Vegetable products are more nutritious. According to a survey, most vegetables will lose up to 55% of their nutrition within one week after harvest. Using containers for hydroponic cultivation can harvest vegetables before they are sold, and ensure the maximum freshness and nutrition.
It is not limited by weather and land resources. By planting vegetables in containers, we can control the whole growth cycle of vegetables without worrying about the impact of extreme weather such as rainstorm and snowstorm on crops. At the same time, it can also be planted in areas where water and soil resources are scarce without the restriction of land.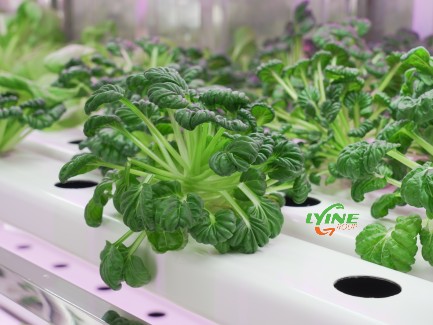 What is the significance of vertical container agricultural application?
At present, vertical container agriculture has been used in many foreign countries. Vertical hydroponic cultivation of containers can expand planting space and reduce the use of water and soil resources. In vertical agricultural technology, our containers can be easily transported, stacked and have more functions.Although this technology is not widely used at present, with the development of agricultural technology, vertical container agriculture will become a very important part in the future.