Do you like to eat carrots with cherry fruit? Or maybe if you've seen it, you'll love it. We used the
tower system
to grow cherry fruit radishes, and share with you the process of hydroponic planting.
The cherry fruit radish is as big and red as a cherry. It can be served cold or eaten according to our own taste. If you have little ones at home, I'm sure they will love it.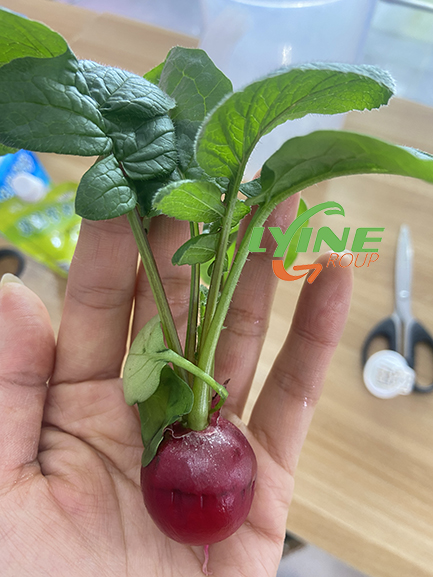 Value:
- Nutritional value
Cherry radish contains various mineral elements and vitamins and other ingredients. It tastes crisp, tender, sweet and suitable for raw food, which can promote gastrointestinal digestion and increase appetite. In addition, some people believe that it has anti-cancer effects. In short, cherry fruit radish is a small, exquisite, brightly colored vegetable that can be eaten as a fruit.
-market expectation
Cherry radishes are not as common as carrots, and their prices are relatively high. Well-packaged and high-quality cherry radishes can even sell for more than ten yuan per catty. Of course, this depends on the local market.
Let's talk about how to grow cherry fruit radishes in hydroponics.
-Sowing
Put the soaked cherry fruit radish seeds into the rock wool of the seedling tray, and 1-2 seeds can be placed in one rock wool. Then add an appropriate amount of water to the tray, the amount of water is about a quarter of the rock wool.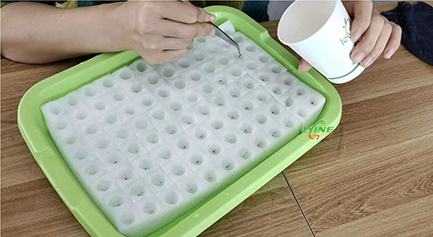 -Germination
Put the seeds in the seedling tray in our seedling machine, adjust the temperature at 20-25 degrees, and they can germinate in 3-5 days. After germination, there needs to be sufficient light and temperature. At this time, our plant growth lights can be used. In addition, it is also necessary to prepare a nutrient solution to supplement nutrients to vegetables.
- Transplanting
It can be transplanted in about 10-15 days. At this time, we can put the cherry fruit radish seedlings in the planting basket, and then transplant them directly into the planting holes of the tower system.
It should be noted that before we put the seedlings in the planting hole, we need to adjust the tower system, including water level, nutrient solution, water pump, etc., so as to ensure the smooth growth of cherry fruit radish.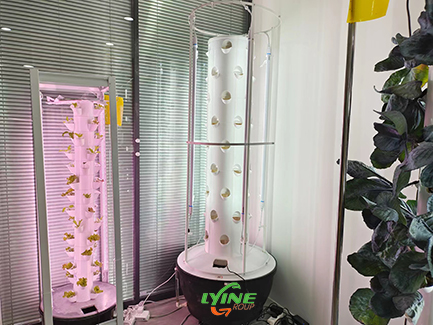 -Reward
In about a month, the cherry fruit radishes grown on the tower system can be picked and eaten. Ripe cherry fruit radishes are bright in color and crisp in taste, and their appearance is very attractive.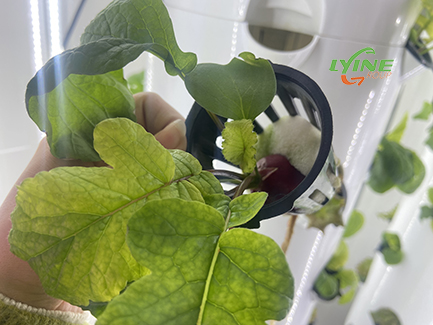 You can grow cherry fruit radishes with a tower system or with
ebb and flow table
system. Either way, if you follow the planting instructions, you can harvest good quality cherry fruit radishes.